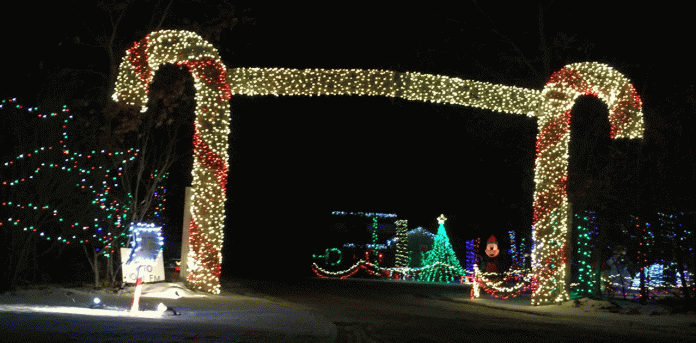 Nowak Country Christmas Reaches 100,000 Lights
Located on private property, Nowak Country Christmas is a dazzling display of holiday festivity.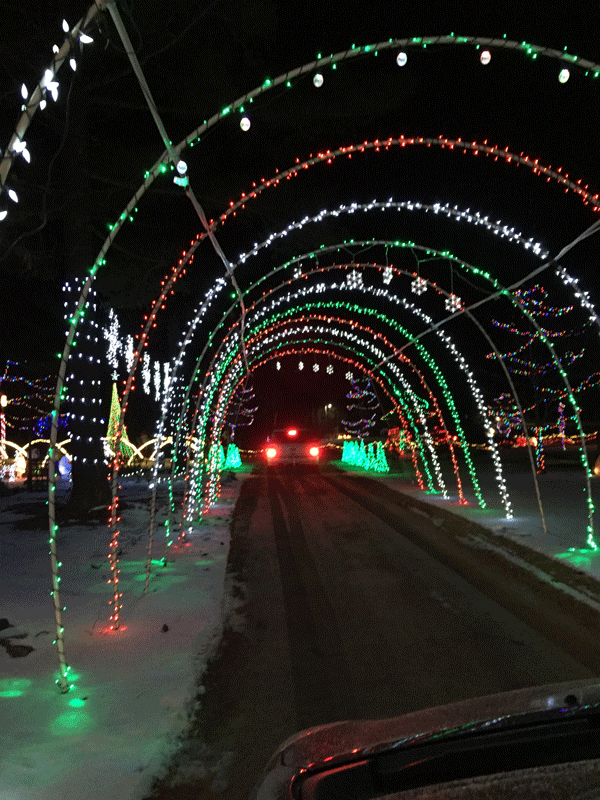 The Nowak family has been putting up lights on their property for about fifteen years, adding more each holiday season to the point of having over 100,000 LED lights. "Every year it gets bigger," said homeowner Darci Nowak. "This year we added about 25,000 lights."
Visitors can drive through the free display for a close-up look at leaping arches, 18-foot candy canes, and Christmas trees, all animated to music. Darci's husband handmade the candy canes and begins construction as early as September for any new project ideas.
The lights originated as an unofficial neighborhood competition for the best display. Over time the neighbors changed, but the Nowaks continued adding to their display little by little and begin set-up right after Halloween with help from their five children. After several weeks and many hours of set-up, the lights are tested and turned on at the end of November.
This season has already drawn a lot of visitors and is popular with kids. "We get the little kids in awe," said Nowak. "Sometimes you can hear them singing along."
Last year, the family began a collection box for the Children's Miracle Network and raised $900. "CMN has always been our favorite," she said.
A friend created an eight-foot snowman named Razzy with a donation box attached for the purpose, though donations can also be given online at this link. This year, their goal to raise $1,500 has already been reached.
She added that there's no pressure to give a donation, and visitors can treat themselves to a candy cane at the snowman.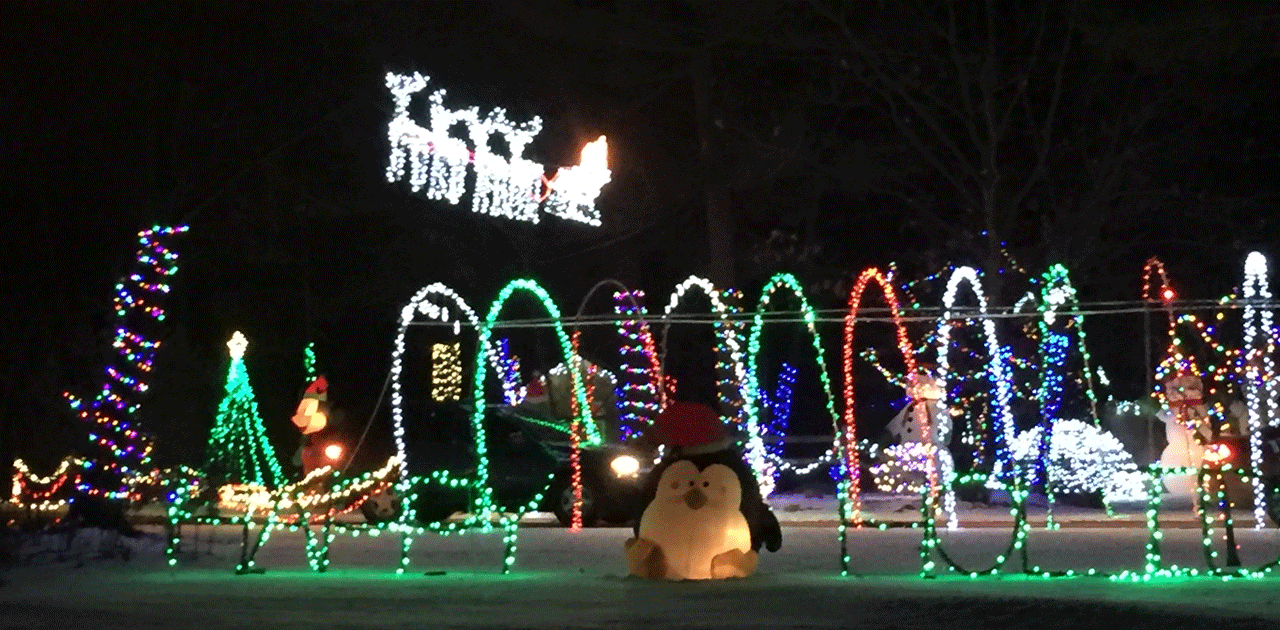 Lights are animated to music played from the 107.1 FM radio station, and there are two shows with different songs that play on alternate nights (Tuesday and Wednesday are the same show). The shows run from 4:30-Midnight Sunday through Thursday, and 4:30 to 1 a.m. on Saturday and Sunday.
Special holiday hours for Christmas Eve, Christmas night, New Years Eve, and New Years night are 4:30-3 a.m. The lights display overall runs until Sun. January 7. Enter through the 18-foot candy canes and exit via the west driveway. If parking on the side of the highway, be cautious of traffic.

Location:
2 miles west of Wisconsin Rapids right on Highway 73