Upcoming Festivities and Succulent Workshops
On April 19, Turn Pike Greenhouse will have their biggest opening yet.
The construction of a 4,000 square foot garden facility means that the greenhouse has more than doubled its retail space. With more room, the business was able to both expand its inventory and introduce new products like shrubs and trees.
Fans and a handy irrigation system were additions to the greenhouse, which was purchased as a shell. "Everything else is brand-new," said co-owner Brenda Schlinsog. "It's top of the notch."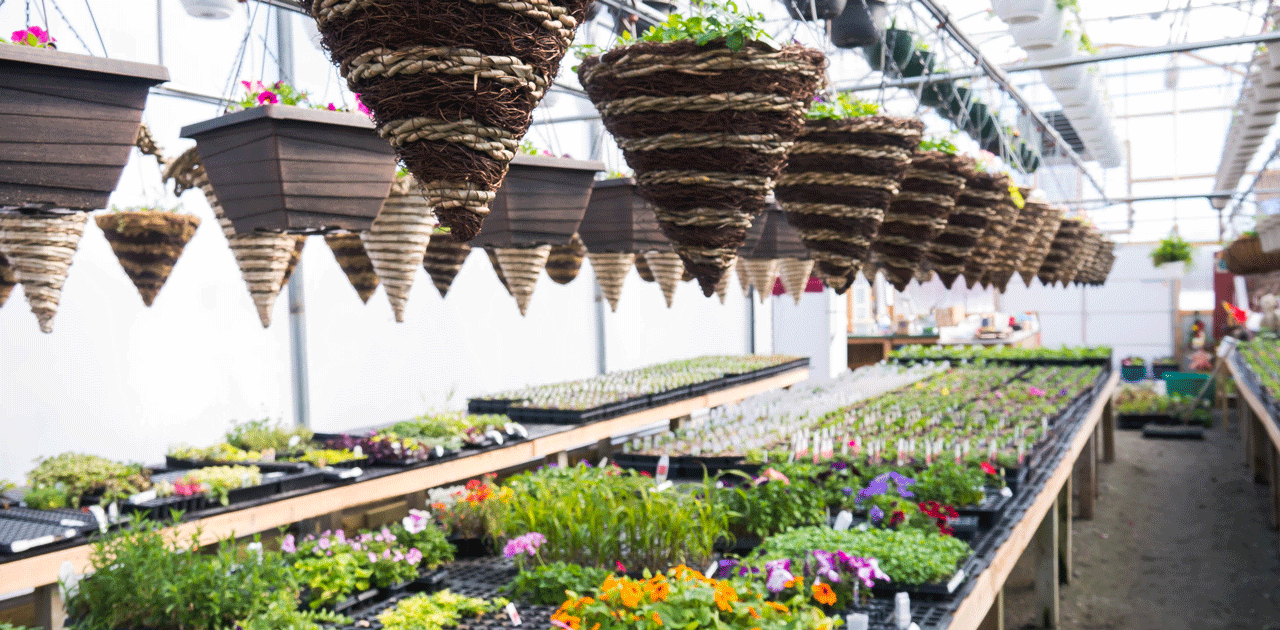 The spacious new garden center makes for a different kind of shopping atmosphere. Natural light spills from a high ceiling dotted with 1,000 colorful hanging baskets ready for the front porch, and seats provide a welcome opportunity to rest a moment.
"It's a wonderful environment to work with and we look forward to serving all our customers," said Brenda. "Our model has always been that we have quality products at a reasonable price."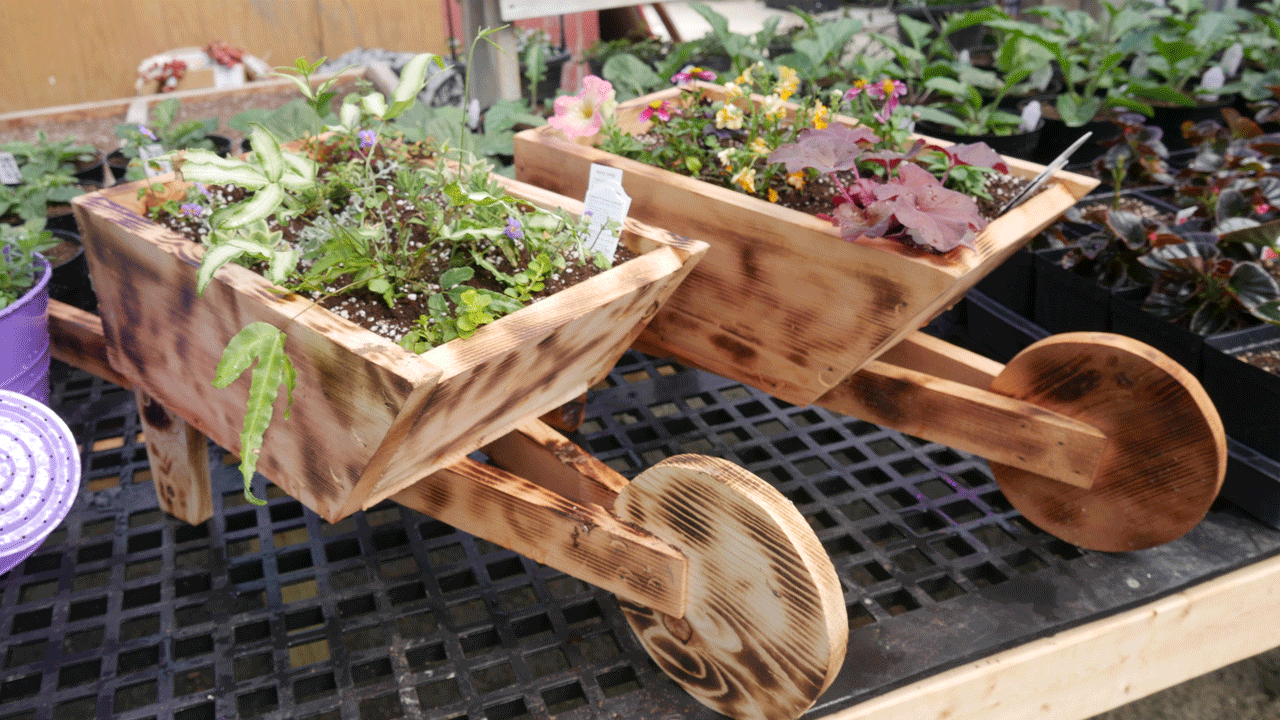 With more space, Turn Pike is becoming a one-stop-shop for the garden too. "We're becoming more of a full-service garden center," said co-owner Dusty Schlinsog. "We've been allowed to expand our inventory."
Customers will find potting soil, mulch, and a few decorative pieces for the garden. These include colorful metal flowers, woodland animals, fountains, and organic showpieces spilling over with plants.
The hanging baskets come in a wide variety of shapes and colors, and are planted with favorites like petunia and calibrachoa. Turn Pike's specialty is multi-species planters. "That way if something doesn't make it, there's five others that do. So that no matter what, the customer gets a no-fail planter," explained Dusty. "We try to put in at least three kinds so you have three colors."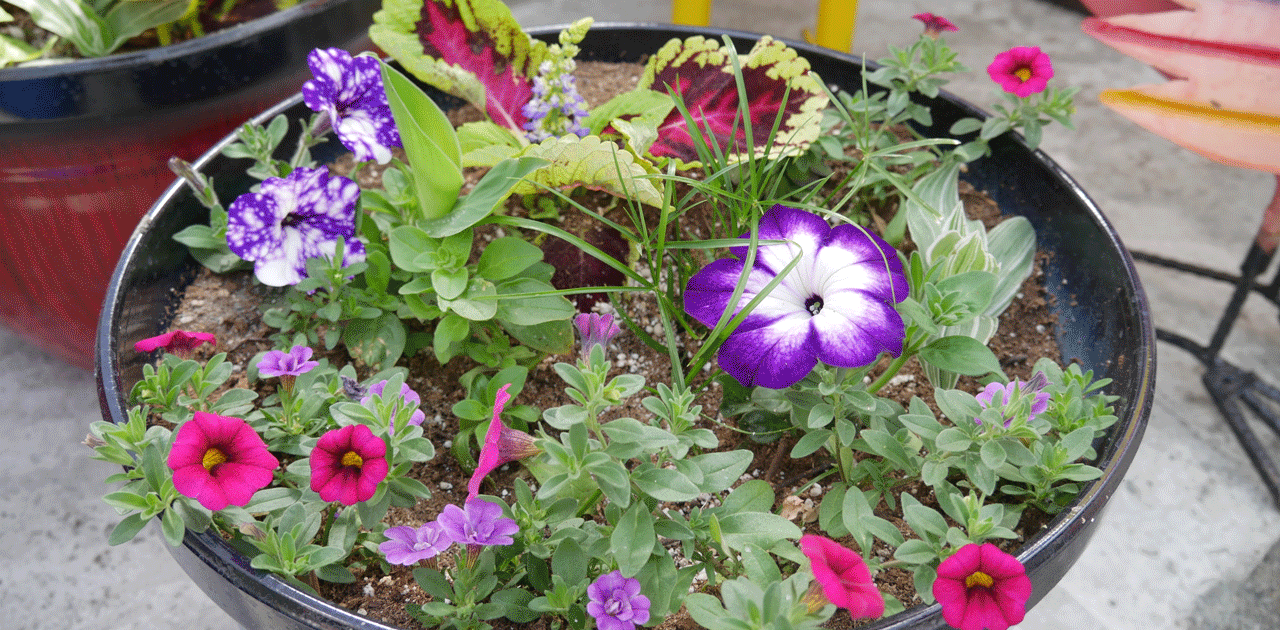 Brenda accents the flowers with grasses or vines. There are options for the person on-the-go, with baskets that require less maintenance, and ground baskets are offered too. "I am huge into variety of different colors and sizes, cones versus hanging baskets," she said. "I like all kinds of color."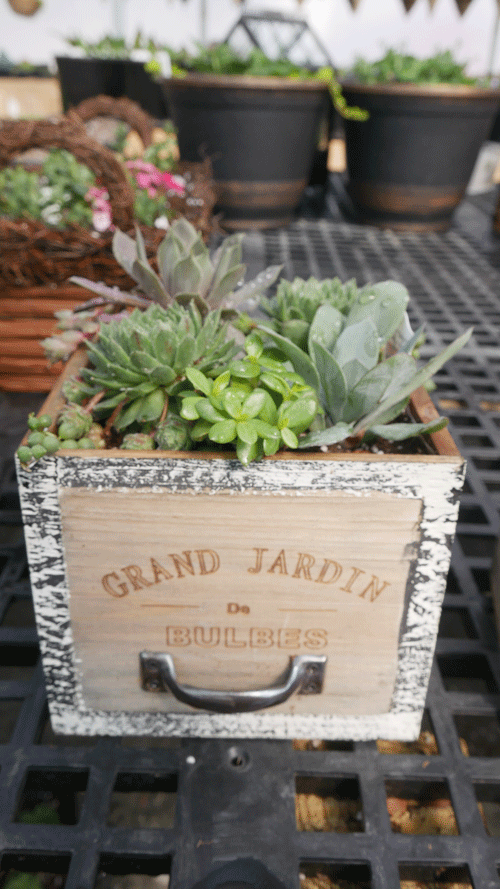 Longtime customers can still expect a few dazzling fairy gardens – one of the greenhouses is now devoted entirely to succulents – that are testaments to the Schlinsog's creativity. Learn how to make fairy and succulent gardens, or plant for mom, by taking classes offered by the greenhouse on select dates beginning May 7th. These classes fill early, so call or Facebook message to inquire about a spot.
Turn Pike Greenhouse will open to the public on Thursday, April 19 at 8 a.m. To celebrate Earth Day on April 22, every person that comes through the door will get a red maple, sugar maple, or a white pine seedling from the Arbor Day Foundation.
The official grand opening ribbon-cutting celebration will begin at 11 a.m. on April 28 with entertainment by DJ Bob Hallie from 10:30-12:30 p.m. Come out for complimentary refreshments, locally sourced baked goods, and the chance to snatch up your favorite plant while being guided by the greenhouse's friendly canine greeter, Pippa.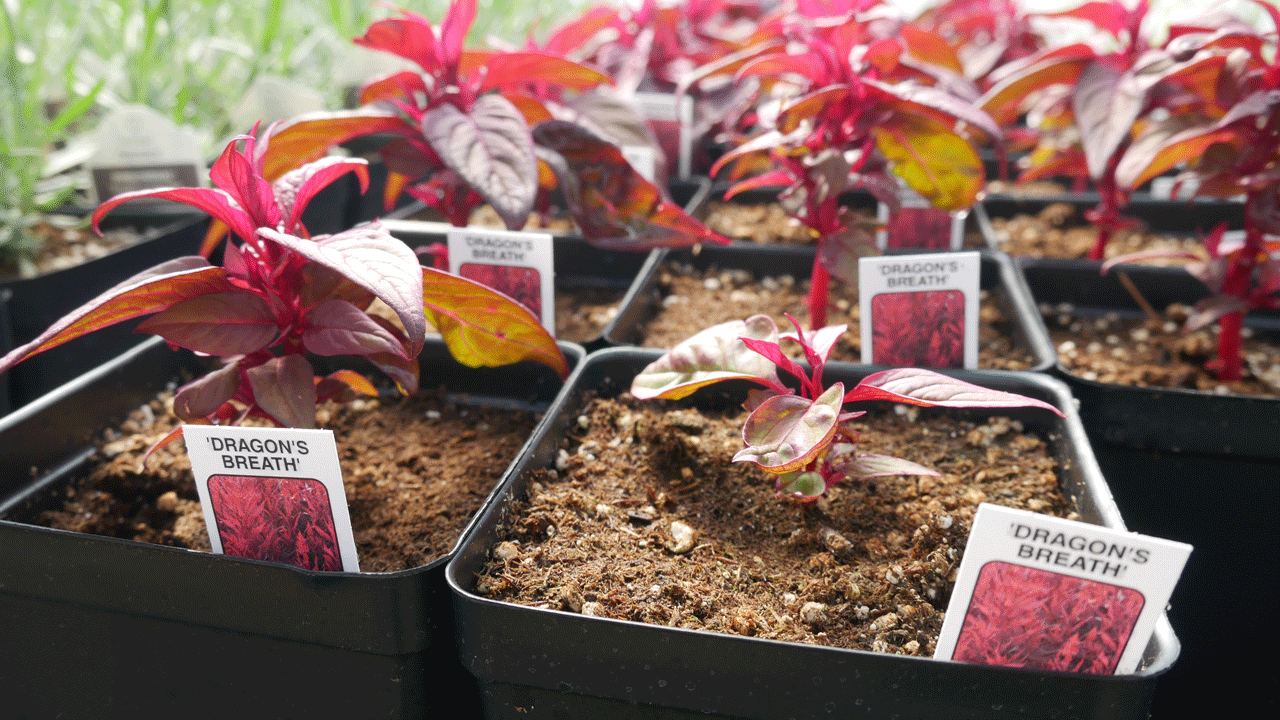 While most greenhouses are done by early to mid June, the Schlinsogs are proud to remain open from April to early November and provide for the community's plant needs with succulents, trees, shrubs, and planters. The start of fall flowers and festivities is August 17. Mums are a big draw, and so is the annual corn maze and corn pit for the family.
"There's something for everybody," Dusty said.
In the meantime, Turn Pike stays busy with its many new planters, the farmers market at Festival Foods on Saturdays, and its flower display at the Marshfield Culver's. With flowers in mind, the Schlinsogs are already planning for Mother's Day with a brat fry Saturday, May 12 (10-5pm) and saxophone music by Mike Halowitz (performing 11-2).
Find Turn Pike Greenhouse at W2760 County Road H in Granton, WI. Call 715-238-7111 with any questions. Visa, Discover, and Mastercard are accepted.
[For more photos, click this link!]
Business Hours:
Mon-Sat: 8 a.m. – 7 p.m.
Fall Opening: August 17 (Mum pad and Corn Maze)
Fall Closing: November 5
Planting Classes:
Planting for Mom (May 7 – 13)
Fairy Garden and Succulent Gardens (May 14-20; June 4 – 11)