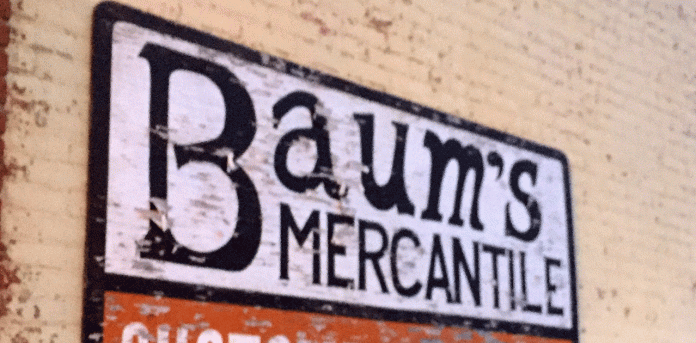 Mercantile Source of Famous Bumper Sticker
In the small community of Pittsville, there is one place residents go for their grocery needs.
Baum's Mercantile has been in operation for fifteen years by John and Gale Baum, continuing a family tradition of running grocery stores in the area.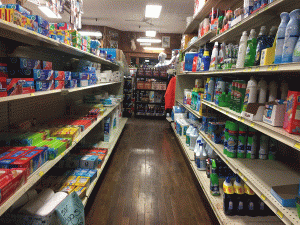 "My great grandfather started in 1895, and then my grandfather took over," John explained. His father sold the business in 1972, and thirty years later in 2002, Baum bought the grocery store in its current location from a friend to keep the service in the area.
The building dates to 1904, and Baum preserved the wood floors and high ceiling for an old-fashioned feel. Also distinct is the sense of camaraderie and friendliness as the business strives to make its customers feel cared for and provide what they need.
As a mercantile, Baum's functions as a general store, selling groceries, dry goods, and meat. It even has a small deli with homemade pizzas and sub meals that customers can call ahead to pick up. Daily specials are posted to its Facebook page, featuring hearty dishes like a chicken and mashed potatoes meal that comes with a roll, dessert, and drink. Or, a rib eye steak sandwich loaded with mushrooms and Swiss cheese. The descriptions alone are enough to get taste buds rolling.
Baum's is also an established caterer, which is run by John's wife, Gale. The business caters weddings and other big events, including one for 1,250 people several years ago.
As a local business, the mercantile is passionate about supporting the community, from sports to churches. "We sponsor all that we can," he said.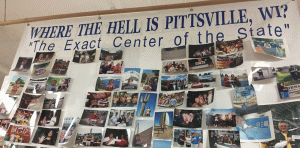 They are also big promoters of Pittsville itself: The mercantile is the source of the famous bumper sticker which asks, "Where the Hell is Pittsville, WI?", a common response to those who claim origins in the tiny town of less than 900 people. Soon after the business started, Baum's began to hand out the stickers for people to take on their journeys.
Baum has collected over 1,400 photos on his site from travelers proudly holding up the sticker in various destinations all around the world, like Europe, Hong Kong, and Argentina. They've also posed with celebrities like Jay Leno and Clayton Matthews.
With Pittsville making itself known across the country, Baum plans to mark each place the sticker has been. "We've got a map of the U.S we're going to hang up and put a pin in every state," he said. "It's amazing how many there are."
Those who visit can get a sticker, and take a little bit of Pittsville with them wherever they go.