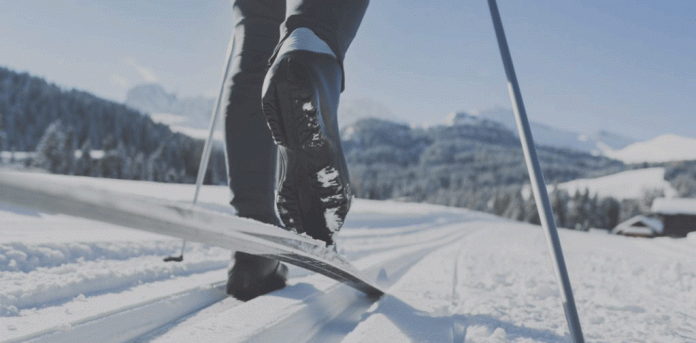 Cross Country Ski and Snowshoe at Nine Mile Forest
Once the snow sticks to the ground this winter, beginner to expert skiers will head to the Nine Mile Forest in Wausau for an excellent system of groomed ski trails.
At 4,900 acres, Nine Mile provides about twenty miles of trails for both skate and diagonal skiing and about seven miles of snowshoeing trails. A chalet building is available with changing rooms, cozy fireplaces, bathrooms, and rentals. Make a day of skiing or snowshoeing across the varied terrain that offers a diverse experience through the months of December to March.
Even on busy days, skiers might be hard-pressed to run into more than a few people out on the trails thanks to the fact that most trailers are one-way, and they cover a lot of ground. Lights stay on part of the trails until 9 p.m., so it's possible to go out and ski even when the sun sets at 5 p.m. when many clock off of work.
Trail reports can be found here or by calling the trail hotline at (888) 948-4748.
The cost for a seasonal ski pass for adults is $105 or $12 for the day (other rates are offered for after 5 p.m. and for two days), and $60 for youth or students ages 18-23, or $8 daily. Seniors get a daily pass for $10 or $70 for a season pass. Children aged eleven and under ski and snowshoe for free.
Families get deals get package deals for different numbers of adults, youths, and students. Groups of ten or more receive a $1 discount on each daily pass. A snowshoeing pass, included in the ski pass, can be acquired for $4 for a Youth/Student and $6 for adults. The cost for seniors is $37 for a season pass and $5 for a daily.
Chalet hours are 9-9 p.m. (6 p.m after the first weekend in February), 8-9 p.m. on Saturday, and 8-5 p.m. on Sunday. Skis, poles, boots, and pulks (sleds) can be rented at the chalet for prices ranging from $5 to $15.
Address:
8704 Red Bud Rd.
Wausau, WI 54401