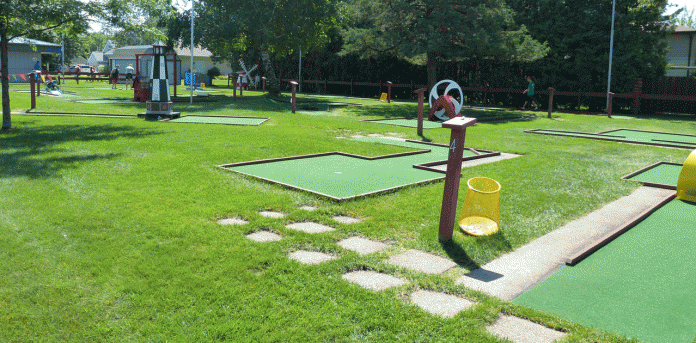 Newman's Offers Fun and Affordable Family Fun
For an affordable and family-friendly summer outing, try a game of miniature golf.
Newman's 1st Street Miniature Golf Course and Ice Cream has been a favorite spot for multiple generations since its opening in 1973, bringing together grandkids and grandparents, young families, and friends for a round of golf. Easily accessible by bike, the course is great for kids, reunions, and field trips.
The 19-hole golf course features a variety of fun obstacles. Choose a ball from the rainbow of colors and putt your way through bumps and curves. Guide the ball underneath miniature lighthouses and barns, past a spinning windmill and across a narrow bridge.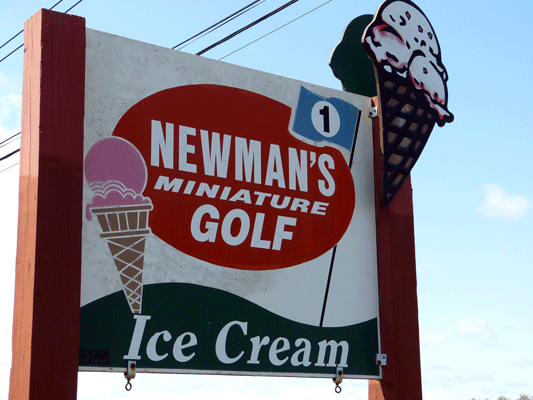 Discover just the right amount of force needed to sail the ball across a ramp (or fish it out of the small pool) or to get the most points off your score at the spiral nineteenth hole.
Afterwards, stop by the window for a sweet treat; there are ice cream cones, root beer floats, blue raspberry slushies, Butterfinger flurries, hot fudge sundaes, soda, and water, among other flavors. One round is $2.50 for ages fourteen and under: $3.50 for fifteen and older. Second rounds are fifty cents off the regular price.
Address:
2811 1st St S, Wisconsin Rapids, WI 54494
Summer Hours: