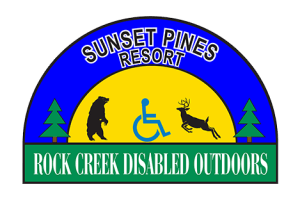 Annual Steak Feed to be Held February 11
Rock Creek Disabled Outdoors(RCDO) is set to host their 4th annual steak feed on Saturday, February 11th. The event will be held at the American Legion in Neillsville from 5:00 – 8:00 pm. Cost per ticket is $15 in advance and can be purchased at the American Legion or $18 at the door.
Along with a ribeye steak cooked to your liking, the menu also includes a baked potato, cole slaw and mushrooms and onions to top off the steak. The Legion has a full service bar where drinks can be purchased.
Drawings and raffles will be held throughout the evening. Those that purchase meal tickets in advance will be entered into an early bird drawing. A variety of guns will also be on hand to be viewed and those interested can try their luck at purchasing the winning ticket. The Big Gun Blowout will be held in August of 2017 and the guns will be auctioned off then.
RCDO has a home base located at Sunset Pines Resort in Willard, WI.
They are a 501 (c) 3 non-profit organization that is dedicated to helping individuals with disabilities fulfill their dream to hunt. With more 130,000 acres of public land next to the Resort, there is ample space and opportunity to experience the great outdoors. Several landowners also volunteer the use of their property and often act as guides for the hunters.
Jake Walish, board member and hunting enthusiast, has been involved for a number of years and enjoys volunteering his time to help those who need a hand.
"I got involved because a good friend of mine was injured in a car accident. It's easy to take advantage of what you've got. With this group, there is no such thing as 'you can't'." said Walish.
The mission statement is simple for RCDO: "to provide a relaxing worry-free getaway, without the hassles of accessibility, for any traveler with or without disability". The Sunset Pines Resort has a number of cabins available for rental all year. They are fully handicap accessible including a Hoyer lift, free WIFI, gas fireplace and fully operational kitchen. Campfire rings and firewood are provided as well. The cabins are located on the Clark County Snowmobile Trails and in warmer weather, swimming and paddle boating options can be found.
The resort also features an activity shelter that can be rented for events such as graduation parties, weddings, or class reunions, just to name a few. The heated shelter is 32 X 64 and boasts a kitchen, walk-in cooler, bathrooms and showers.
With the hosting facilities in place, group members can be on hand to assist those who wish to hunt. Walish said, "We help them get to and from the woods. We help set up the blinds, sight in rifles, recover the animals, process them and even cook meals."
The steak feed is one of the group's most popular fundraisers, last year serving 277 people. Proceeds go towards upkeep of the resort, the cabins and the activities shelter. Whether giving a monetary donation, a physical gift or volunteering your skills as a guide, the public's help is always appreciated. Volunteers to help with the hunting aspect are greatly in need.
Walish added, "It gives these guys something to look forward to. The friendships and memories made, that's what is important."
For more information on Rock Creek Disabled Outdoors and Sunset Pines Resort, please visit their Facebook or Website.