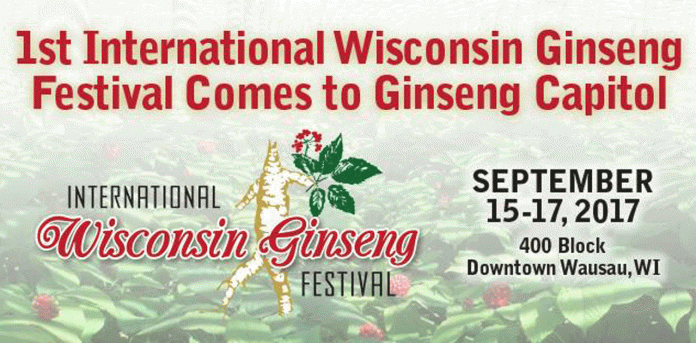 International Ginseng Festival Highlights Root's Regional Importance.
Wisconsin is known for its dairy and cranberry products, but did you know it's also an important producer of ginseng?
Ninety-five percent of the country's exported ginseng is produced in Marathon County, making it the capital of the industry. Ginseng is a special crop taking 4-5 years to grow, and has been prized in Eastern cultures for thousands of years due to its healing properties.
To highlight its importance, the world's first International Ginseng Festival will take place Sept. 15-17 at Wausau's downtown 400 Block and adjoining streets, as well as area locations.
"It's the first ever be held in North America. It's something special from Wisconsin," said Lisa Berry, event organizer. "We really have something for everyone."
There's plenty to do at this free-admission cultural event, between tours, demonstrations, and activities for all ages. For a detailed list, check out the event website.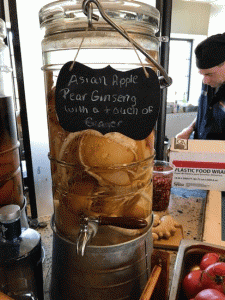 Find vendors at the 400 Block selling ginseng food and beverages (try the ginseng wine or ice cream!), and traditional Hmong and Native American foods. There will also be Wisconsin brats and cheese curds, and local downtown businesses are getting in the spirit with special offers and ginseng-related foods.
"We only let local people be involved," said Berry. "It's a total community collaboration, so it makes it very special."
Listen to the music and watch the performances on the main stage throughout the day. There will be a Hmong male dance group from 10-10:30 and a Chinese lion dance at 2:45 on Saturday. On Sunday, watch a Ho-Chunk dance group from 11-12. A variety of musicians will be featured.
Entries for the festival's poster art contest can be viewed at the Center for Visual Arts. All of the artwork relates to ginseng, and the grand prize winner wins $1,000.
Those interested in the root's history in the region should stop by the Marathon County Historical Museum to see the evolution of ginseng, or participate in a historical reenactment tour at Fromm Farm on the 16th from 12-4 p.m. These will run every 15 minutes and last an hour. Ginseng cultivation began there in the late 1800s with the Fromm Brothers.
Activities for children includes Wausau Children's Museum's Interactive Ginseng Field Exhibit: On Friday, Alice in Dairyland will be there at 1 p.m. to read a story.
Dig and keep your own ginseng root at Hsu's Ginseng Farm and Heil Ginseng field (see website for times). Baumann Farms will give guided tours of their production facilities and fields 9/16-9/17. Sign up at their booth on Friday or email tom@creativecommunication.com to reserve a spot.
Festival-goers will also have a chance to see the fall colors via a free Comet Chairlift ride at Granite Peak on Saturday from 10-2.
Programs and festival merchandise can be found at the official booth at the 400 block. Opening is noon on Friday, and a shuttle bus will be transporting attendees to off-site locations. Come check out all the great activities and learn more about this special root and its local importance.