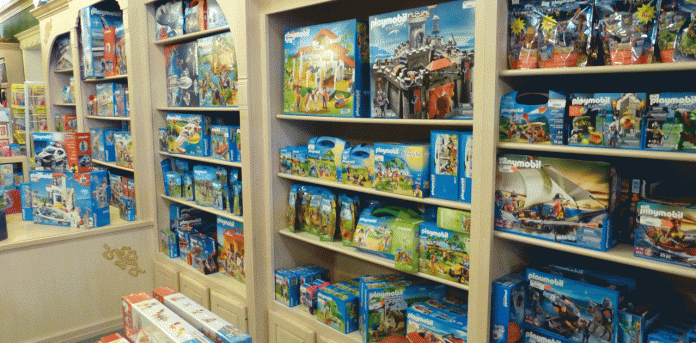 Independent Toy Store Part of Downtown Tradition.
By Kaylin Speth – For those who like to get a jump on their Christmas shopping but struggle for ideas, give Gepetto's Workshop a try.
Gapetto's is an independently owned toy store located in downtown Stevens Point for 36 years. The store features an extensive selection of unique toys for kids of all ages: there are plenty of games you won't have seen before, or ever knew existed, like 3D augmented reality books that work with a smartphone. However, you can also find old favorites like Etch-a-Sketch and playdough (check out all the creative sets!).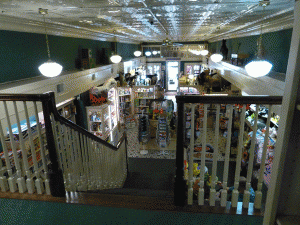 Owner and founder Bonnie Brown has already seen Christmas shoppers walk through the doors this year. If someone isn't quite sure what to get as a present, she suggests getting toys that help kids to use their imagination and creativity, like arts or Lincoln Logs.
"My advice is to get a toy that is open-ended, that they will come back to again and again," she said, adding that her toys are meant to last. Some of her most popular toys include Brio or Thomas train sets, and Playmobil.
Gepetto's isn't set up like a typical toy aisle, and toys are organized by category and brand to suit all sorts of different interests. In the dinosaur section, one can find figurines and plush toys. If your child is into cooking, be sure to check out the complete kitchen sets for coffee and tea, baking and mixing, and plenty more. Like trains? Wander over to the train sets and discover a new harbor bridge or railway crossing for your collection.
Upstairs, there are toys and activities for kids three years old and under, like waterproof books for the bath (with floating critters fitting the story!) and much more. An orange sticker marks a sale item.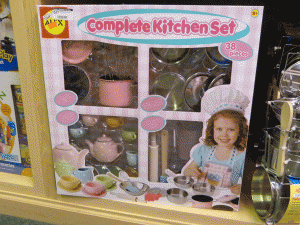 There are educational toys and books, and plenty to encourage creativity. Strolling through the first level, and your eye may catch on a Fabric by Number, Q-Ba Maze, Lego set, magic trick, and puzzle, as well as a scooter, hula hoop, metal detector, and toy bow and arrow.
"I remember the real toy store when I was growing up," she said of her inspiration to open Gepetto's. "I wanted kids to get the experience."
That experience includes a sense of wonder, and is one of her favorite parts about new visitors. "I love the look on kid's faces when they come in, and they're in awe," Brown said.
New toys are continually added, so return and see what's new, and discover your inner child.
Store Hours:
Monday-Friday: 10:00 AM-6:00 PM
Saturday: 10:00 AM-5:00 PM
Sunday: 11:00 AM-4:00 PM
Address:
Gepetto's Workshop
1121 Main St
Stevens Point, Wisconsin