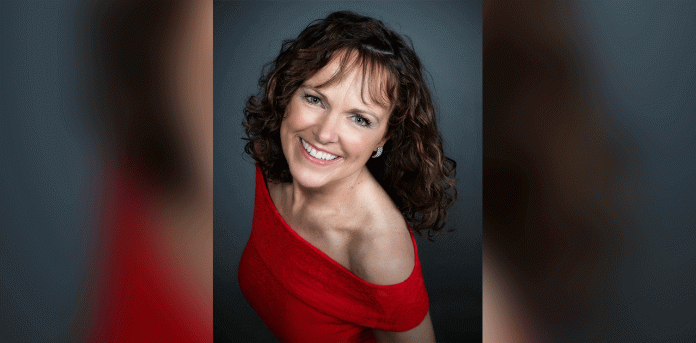 There's a reason why Richard Carpenter, himself, gave Helen Welch his blessing to create SUPERSTAR: The Songs, The Stories, The Carpenters. The show is not a tribute act. Rather, it is a one-of-a-kind 'docu-musical' featuring this internationally acclaimed and Grammy nominee, as well as world-class musicians along with fascinating and rare backstage stories about the number one selling act of the 1970's.
Helen Welch will fly in to celebrate the music of The Carpenters on Thursday, October 11 beginning at 7:30PM at the Tack Center in Spencer. Her distinctive alto voice is a perfect match for her lush arrangements as she brings to life the timeless music of this brother-sister duo. According to Broadway World, "Helen's sophisticated vocals and cheeky British humor leave audiences breezily enchanted." Check the Tack's facebook for an interview with Helen and see why you won't want to miss her!
Helen Welch is a world-renowned vocalist, entertainer, producer and bandleader. Her unique talent for arranging songs to make them her own, coupled with her ability to intimately engage her audience with soul and humor, has quickly earned her a large and devoted following around the globe.
A native of England, Helen began her career on television's Romper Room. Since her early success, she has headlined with world-class organizations such as the BBC Big Band, Glenn Miller Europe, Opus One and others at some of the UK's most prestigious venues including: The Ritz, The Savoy, Blenheim Palace, The Grosvenor House Great Room, Claridges and many theatres in London's West End. Additionally, she held starring roles in a variety of popular musicals including: Hello Dolly, Barnum, Carousel, 42nd Street, Calamity Jane and Oliver Twist.
After a very successful run in the UK, Helen relocated to the United States to guest star in the Broadway musical Smokey Joe's Cafe. Her immediate success landed her as a fronting vocalist for The Cleveland Orchestra, The Breckenridge Summer Orchestra, The Grant Park Symphony Orchestra (Chicago), The Florida Symphony and the Columbus Jazz Orchestra. Since that time, Helen has been producing her own shows for Cleveland's Playhouse Square, The Akron Civic Theatre, The Chautauqua Institution and many other theatres and performing arts centers around the country. In 2016, her musical release, "Spellbound" was an entry for the Traditional Pop Category of the Grammy Awards.
This show is sponsored in part by the generosity of Joe & Kathy Burnett, Partners Bank, Bruce & Cathy Wineman, Wise Mind Mental Health Clinic, Ron & Joyce Wiskerchen and the Wisconsin Arts Board.
Tickets are available online at lucilletackcenter.com or by calling the Box Office at 715-659- 4499. Tickets may also be purchased in person by accessing the Box Office at 300 School Street, Spencer using Door #22 on Wednesdays and Fridays from 11 a.m. to 2 p.m.
Diane Veale
LuCille Tack Center for the Arts 715.659.4499