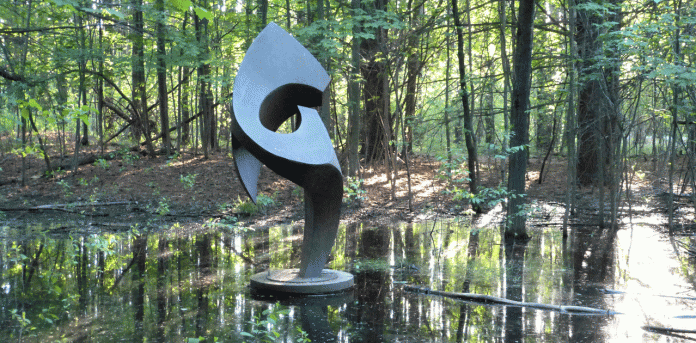 Stevens Point Sculpture Park Features Unique Art
What happens when nature and art are combined? The result is the Stevens Point Sculpture Park, home to around thirty art installations that unfold along a scenic nature trail.
The sculptures are in turn intriguing, awe-inspiring, and sometimes comical. Most art installations are easy to spot, but a few are so well-integrated into their environment or literally off the beaten path, that spotting them is a pleasant surprise. Many of the artists are from Wisconsin.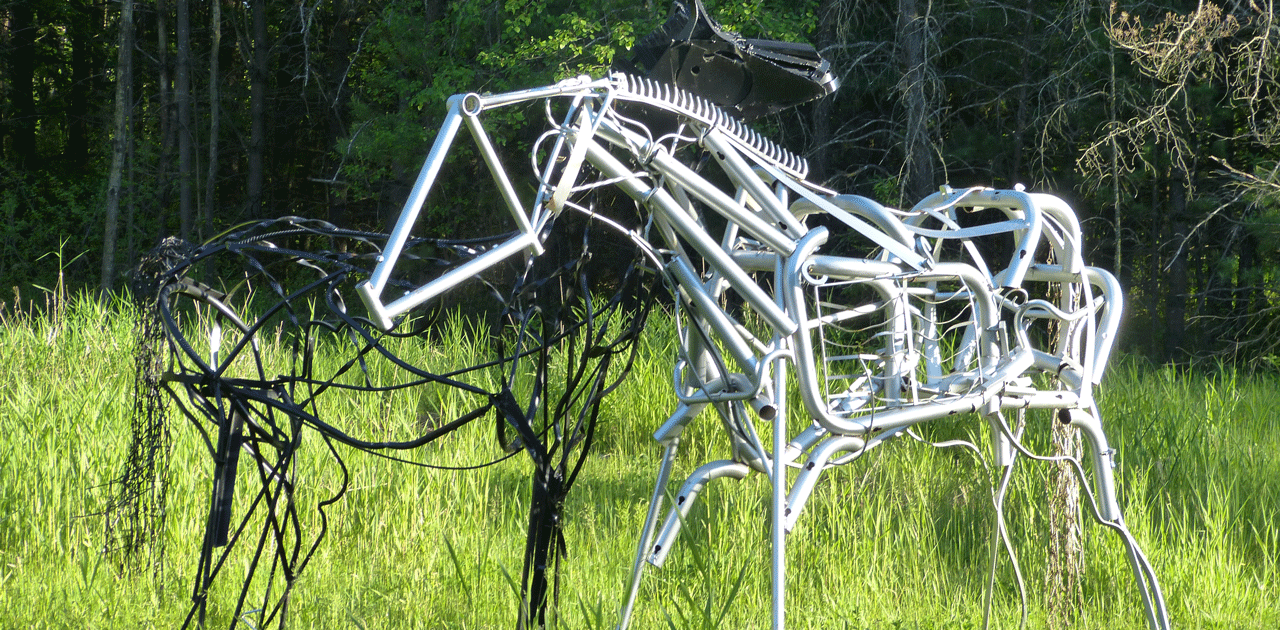 While strolling along the trail, stop and observe the sculptures, whether it's a tornado over a creek or an outhouse in the sky.
Not all the installations are just for viewing. Clamber onto the oversized bench or take a thoughtful turn inside the labyrinth.
Some sculptures have remained for years, but the park continually adds new art. These come through residency programs, juried exhibitions and other events, which are posted to their Facebook events page. With the changing Wisconsin seasons, the park is worth a return visit to see what's new and how your favorite sculptures have changed in their new environments—and possibly spot a new meaning.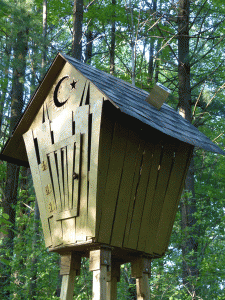 Located on 900 North Second Street just off Interstate 39/Hwy 51, the 20-acre park is free and can be experienced all year around. Artist info, photos, and self-guided activities for all ages are available at their website.
Hours:
Monday-Friday: 6am-10pm 
Saturday: 8am-9pm 
Sunday: 8am-9pm
Event:
Summer Celebration
Saturday, June 10, 2017.
Description: The park will debut new sculptures. Join at 11:00 a.m. for poetry readings, live music, and an artist meet and greet. New this year will be a live iron pour into sand molds. The fire lights at 3:00 p.m., and first tap will be around 4:30.