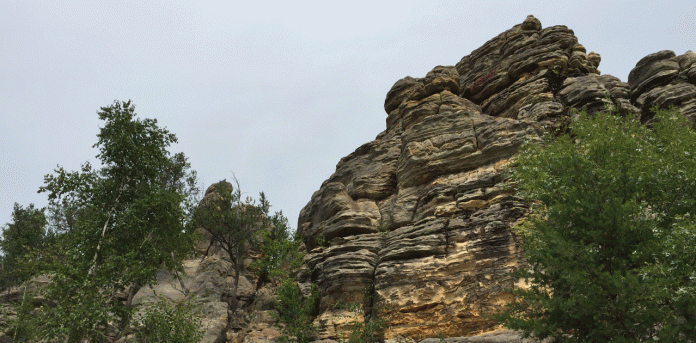 No, it doesn't look like a rabbit – at first glance.
In fact, visitors won't likely be able to see any resemblance between Rabbit Rock and its namesake, but the attraction still a fun stop to see if you can find the resemblance. Located off of Highway 13, this rock formation is one of over twenty in Adams County and is popular for casual climbing.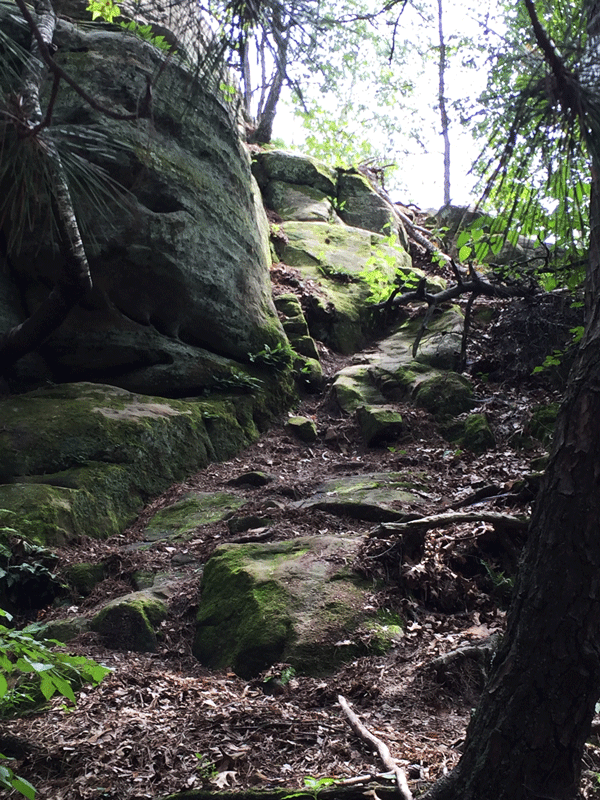 View the big cracks on the side and make a winding trail up the formation. There are no formal steps and good mobility is needed to clamber up and around. From the top, Roche-A-Cri Mound is visible, and the Roche-a-Cri State Park is just a short ride away.
On top, two formations make the "ears" of Rabbit Rock. Good shoes are a must if climbing, if not for a good grip, then because of the broken glass. If climbing is out of the question, the formation is still worth a stop for a quick look and a chance to stretch before hitting the road again.
Find Rabbit Rock in Big Flats Township. Look out for the little parking lot and sign on the right side while driving south on the highway. Note that the wayside is closed during the winter months.