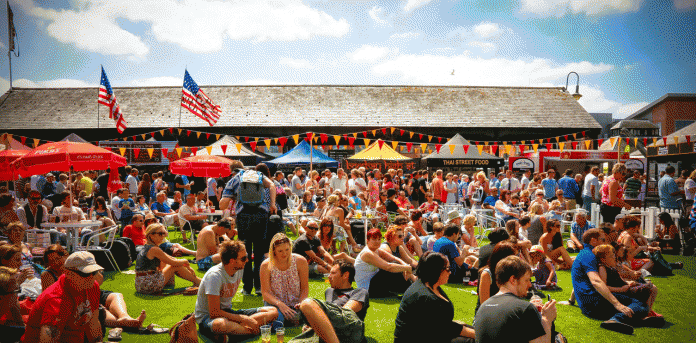 Summer Shindig Benefits Rozellville Lions Club
For food and free family fun, check out the Rozellville Lions Summer Shindig, to be held Saturday, August 12 from 9 a.m. until dusk at the St. Andrews Catholic Church parking lot in Rozellville. There will be music and cash raffles all day, a craft and car show, kids activities, and a baggo tournament.
Now in its second year, the shindig has something for everyone to enjoy. The kids activities begin 11 a.m. and have been extended this year to run until 6 p.m. Some of the activities they will get to enjoy include a petting zoo, inflatables, and games. Come for great concessions including cotton candy, snow cones, and pretzels with cheese. There will also be a beer tent.
The craft show runs from 9-3 p.m. and will feature local artists and crafters. Get beautiful artwork done on your hand with Henna by Miss from 11:00 a.m. to 4:00 p.m. Pricing, between $4-$10, depends on the size of the temporary tattoo.
The antique tractor show is from 10-3 p.m. and is located on the parking lot on the west side of St. Andrew's Church. The 2nd Annual Classic Car show goes from 10-3. The baggo tournament starts at 11 until finish, with speed bags to follow.
Those who enjoy remote control vehicles will enjoy the Freestyle Remote Control Raceway Truck and Tractor pull at 12 (registration at 11) in the parking lot. In case of inclement weather, the pull will be held nearby at the old Rozellville Ballroom on Old C.
The musical side of the event starts at 11. The band Balsam Road Ramblers will play from 11-2, followed by the Hayes Boys until 6 and then Jerry Schmitt and the 100 miles Band from 7:30-11:30 p.m. There will be surprise visits by Elvis.
The "Raise the Mic" singing contest for adults eighteen and older starts at 6 p.m. with a $20 cash prize for one winner out of ten competitors, and will run about one hour.
End the fun day at dusk with the fireworks show.
Proceeds from the event go to the community ballpark to maintain the playground equipment and ball field for years to come, and numerous other causes sponsored by the Lions, such as providing assistance to families who have serious medical conditions.
Address:
D1842 Cty Road M
Stratford, Wisconsin