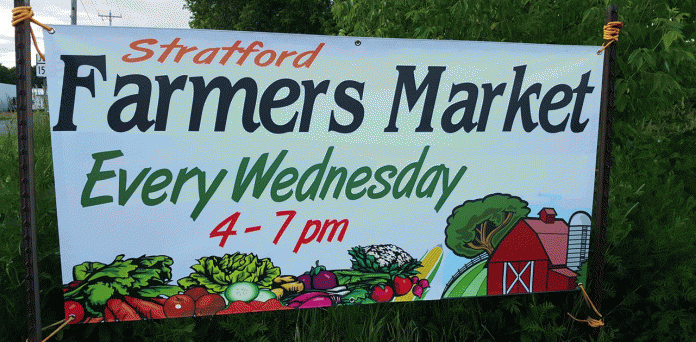 The Stratford Farmers Market makes healthy living a little easier to obtain.
Open every Wednesday from 4-7 p.m., the market runs June through September. Brighten up a living space with a bouquet of fresh flowers or try a new healthy dish using seasonal, locally-grown produce. Other items that may be found include house plants, maple syrup, honey products, bakery items and even crafts. EBT is accepted by certain vendors.
Recognizing a need in the community, Stacey and Bryan Weichelt founded the farmer's market in 2012 thanks to a kick-start scholarship. Their goal was to improve access to fresh, local produce and agricultural products in Stratford.
Five years later, the market continues to run in the Stratford Homes parking lot located at 402 South Weber Avenue.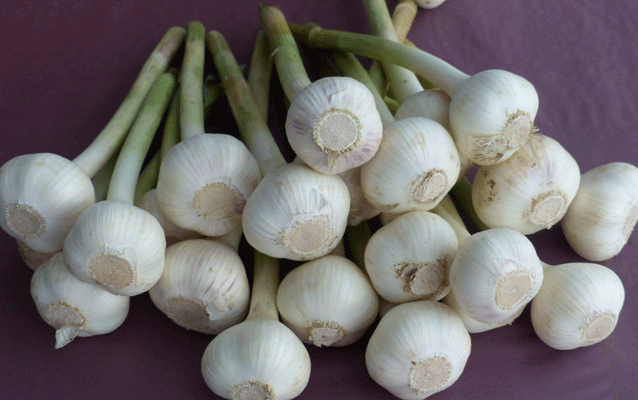 "We really appreciate the ongoing support of area business sponsors and the interest of our community," said Bryan, a Project Scientist at the National Farm Medicine Center. Stacey is Director of Food Service for the Marshfield School District.
"We believe that the market has a positive effect on the health and quality of life of all those who visit, and we welcome everyone to stop in, sample the freshness and ask questions of your area producers," he said. Shoppers can contact the market if there's something they would like to see available, and the market will try to recruit producers of that item.
Visitors can expect to see the most vendors (about 18-25 registered each year) in July and early August. The participation of farmers depends on each year's weather and crop yield.
Check out the market each Wednesday and see what's in season.