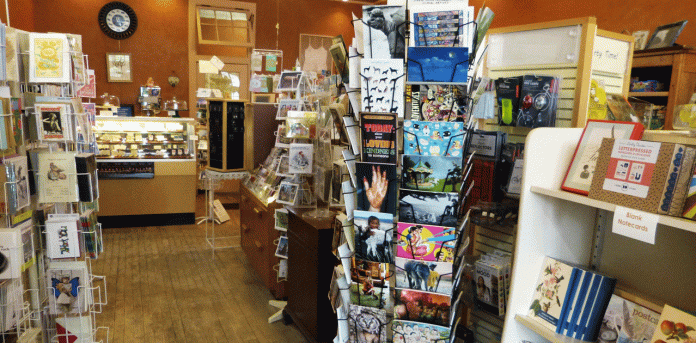 Sugar Doll a Dream Fulfilled for Stevens Point Native
In Stevens Point, there's a place where one can find unique gifts for any occasion.
Owner Mary McComb of Sugar Doll has been in business downtown for ten years, starting with a stationary store called Paper Doll and then merging with her friend's next door candy store, Sugar Cubed, in 2011. Since then, she has solely owned Sugar Doll, selling truffles, old-time candy, greeting cards, and unique and cheeky gifts.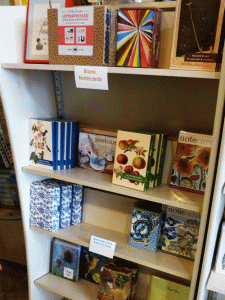 A retired college professor, McComb taught full-time for fourteen years in New York and the Midwest before teaching part-time at UW-Stevens Point after being away from the community for thirty years. Opening a store in Downtown Stevens Point was always a dream for McComb, who grew up in the area and loved to visit downtown.
"It's so enjoyable to be part of the community in this way," she said. "You really get to know a lot of different people."
Today, Sugar Doll prides itself on being the type of shop that is usually only found in bigger cities, and providing products that can't be found anywhere else. "My focus is on things no one else in town sells," said McComb. "Mostly it's stuff that I find is cool."
Socks in particular are a bestselling item. Sugar Doll stocks 150 styles with funny sayings and pictures, and McComb noted that the ones with swearwords sell particularly well.
"I go for things that are unique," she said. That includes mismatching earring sets—a coffee and doughnut, for example, or a taco with hot sauce.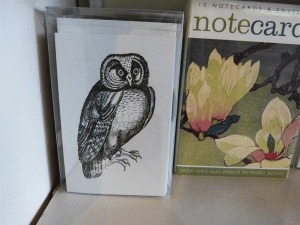 Sweet tooths will delight in the chocolate truffles, which come in different shapes and flavors, like a skull for Halloween or a colorful fish. Around Christmas and Valentine's Day, the chocolates are popular gift items and can be mixed and matched for the same price.
"I'm the only shop in town with a candy case where you can assemble your own chocolate or truffles. It's high-quality candy and you can pick out your own, as much or as little as you want," said McComb.
In the store, there's a sense of homage to the past in the presence of vintage-style products and even in the Sugar Doll logo, an artistic silhouette of her mother. "My mother was a good artist and she made paper dolls in the 1930s," recalled McComb, who still possesses the dolls and even sells paper dolls in her store.
Sugar Doll also sells old-time candies, and McComb enjoys seeing grandparents coming in with their grandkids to treat them to a taste of their childhood. The candies include Pop Rocks, Kits, Lemonheads, Sixlets, candy cigarette sticks, candy necklaces, Necco wafers, Zotz, and Cow Tales, all things McComb said she grew up with.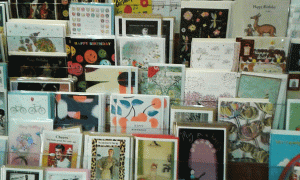 True to its beginnings, Sugar Doll stocks high-quality stationary from the United Kingdom and other European places like Italy and France. Blank note cards, journals with humorous covers, postcards, and Doctor Who sticky notes are a few items one can find perusing the shelves.
Greeting cards are sourced from small companies and local artists, true to Sugar Doll's passion for supporting the community. Over the years, McComb has made contributions to local groups and gives away samples at local events.
"It's a real pleasure and a real joy to be in the community," she said.
Sugar Doll
1336 Strongs Ave.
Stevens Point, WI 54481
Hours
Monday-Friday 10-5:30 p.m.
Saturday: 10-4 p.m.
Sunday: Closed