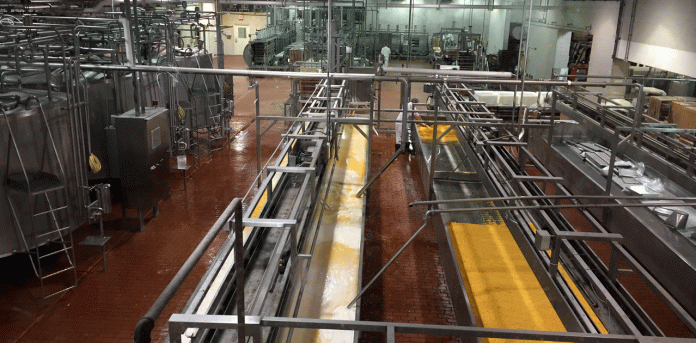 It's dessert and a show at Wisconsin Dairy State Cheese Company, a cheese manufacturer and retailer in the tiny village of Rudolph.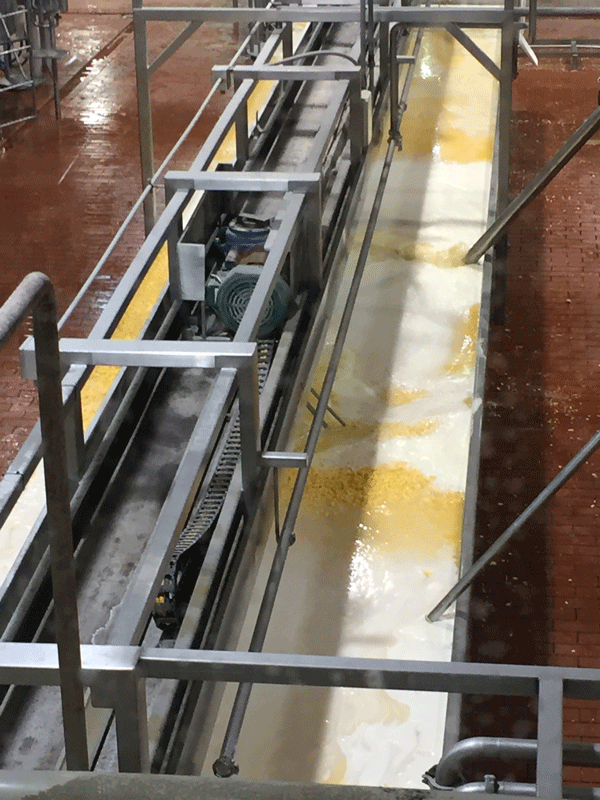 Downstairs, a sophisticated retail center boasts many different flavors of cheese, from the classic cheese curds to the adventurous goat cheese, to party spreads ready for crackers. Cheeses and other products, like maple syrup, sausages, or even whey protein, can be browsed in open-air coolers. Note that purchases are with cash only.
Next door is a favorite ice cream parlor with tables and chairs. Enjoy a hand-scooped cone, then wander upstairs to watch the mesmerizing process of milk as it magically transforms into cheese. Also upstairs, browse some dairy antiques such as wooden butter molds while watching the action.
Although small, Rudolph is home to another nice attraction, Rudolph Grotto Gardens, which is well worth a walk-through. Admission is free (small fee for the Wonder Cave) but donations are appreciated.