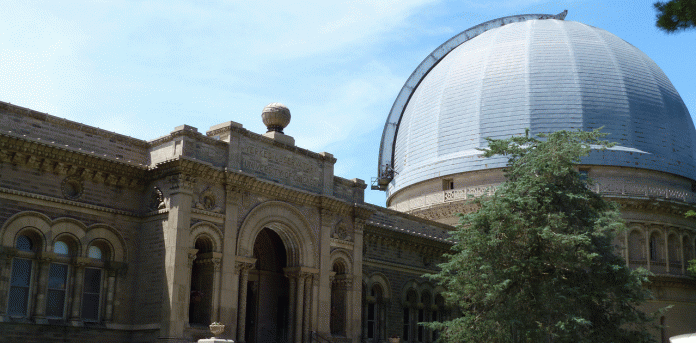 Yerkes Observatory in Southern Wisconsin Worth the Drive
Wisconsin may be dairyland, but it's also the site of astronomical discovery.
Located in Williams Bay, the Yerkes Observatory of the University of Chicago housed the largest telescope in the world from its first use in 1897 to 1909. The telescope brought prominent astronomers to the observatory, including Carl Sagan and Edwin Hubble (of the Hubble Telescope).
Today, the 40-inch refractor telescope is the largest of its type in the world and is still used for research.
Take a 45-minute tour of the observatory to learn about its conception and history. Learn about the architecture and identify the faces on the sculpted terracotta pillars which front the beautiful building. Prepare to be awed by the larger telescope as it stretches into the 90-foot dome and then see the spot below where visitor Albert Einstein posed for a photo.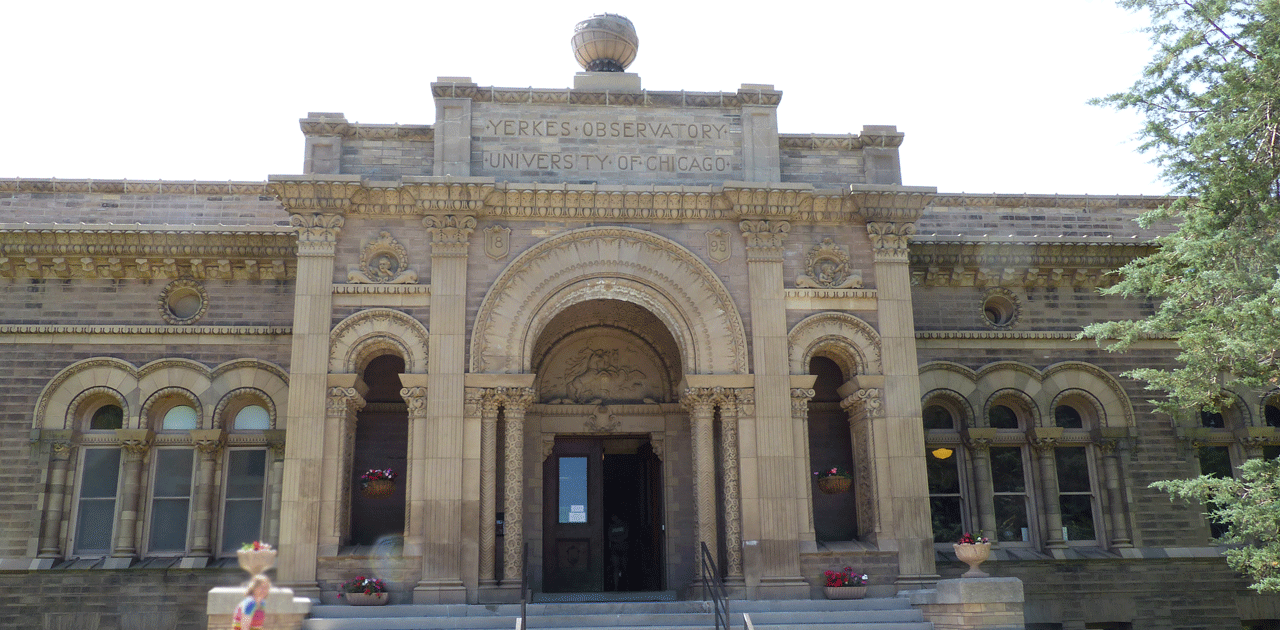 Afterwards, browse through the gift shop for apparel, posters, books, meteorites, and unique items exclusive to the observatory.
Excluding Sundays and some holidays, the observatory is open every day year-round.
Besides tours, the Yerkes Observatory hosts educational programs. There's a summer camp and astrophysics academy for kids, and other fun activities.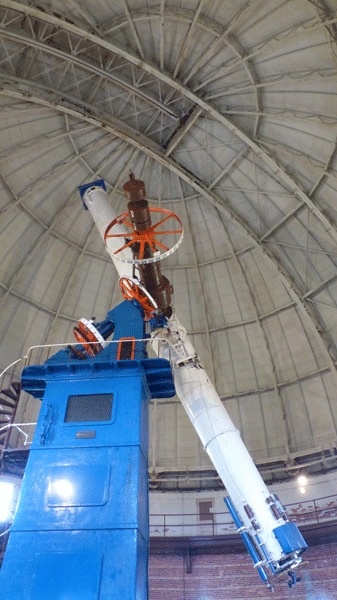 The telescopes are open to the public on select evenings throughout the year and offer the chance to see the moon, nebulae, planets, galaxies and other celestial wonders. The smaller 24-inch reflector is ideal for an introduction to the night sky, while the larger 40-inch refractor offers a spectacular, once-in-a-lifetime experience. Reservations are required for this popular opportunity, and dates are posted to the website.
A rare solar eclipse will occur August 21, 2017 on American soil. Join the observatory on that day from 11:30 a.m. to 3:00 p.m. for a safe viewing with special glasses, activities, and interesting facts about eclipses. The eclipse won't be total in Wisconsin (mark the calendar for 2099), but eighty percent of the sun will be covered! Register online.