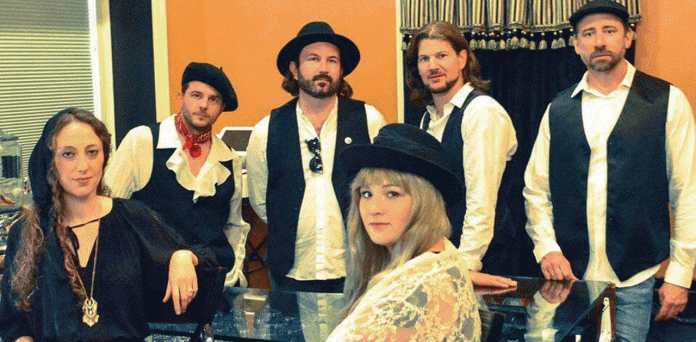 "Rumours of Fleetwood Mac" Captures Energy of Legendary Band
Submitted to EXPLORE – Do you believe in the ways of magic? If you're of a certain age, Rumours of Fleetwood Mac will conjure up that magical energy of youth, long banished from your responsible adulthood. "Don't Stop" until you've purchased tickets online at lucilletackcenter.com or called 715.659.4499.
Then, "Go Your Own Way" to Spencer's LuCille Tack Center for the Arts on Saturday, October 7 at 7:30 p.m. Don't miss out as America's premier Fleetwood Mac tribute band unleashes the magic of Rumours!
Rumours captures the energy of Fleetwood Mac at the height of their career by blending perfect harmonies and precise instrumentation for a mind-blowing tribute band concert experience. Encompassing five decades of legendary music and channeling the spirit of Fleetwood Mac at their very best, this performance offers a unique opportunity for fans, both old and new, to rediscover the songs that have ensured Fleetwood Mac's place as one of the most loved bands of all time.
With spot-on renditions of early Mac masterpieces such as Gypsy, The Chain, Gold Dust Woman and Stop Draggin' My Heart Around, the show promises to bring the full depth and power of Peter Green's Fleetwood Mac back to life.