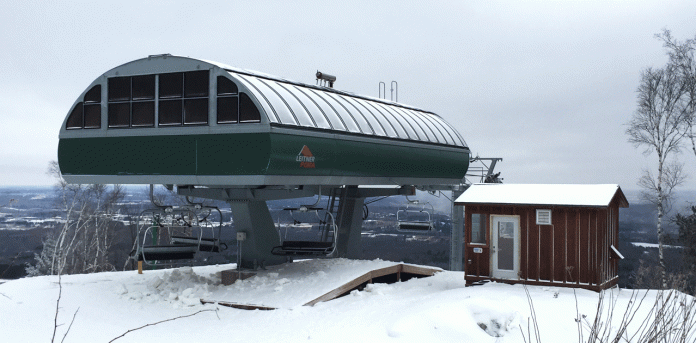 Rib Mountain in Wausau is Central Wisconsin's premier State Park that can be enjoyed in all four seasons. Though known for its skiing in the winter, it's also a great spot for a winter hike.
There are many trails to choose from. At the top, for example, you'll be walking past gorgeous woods of birch, not to mention the many interesting rock formations that break up the hike.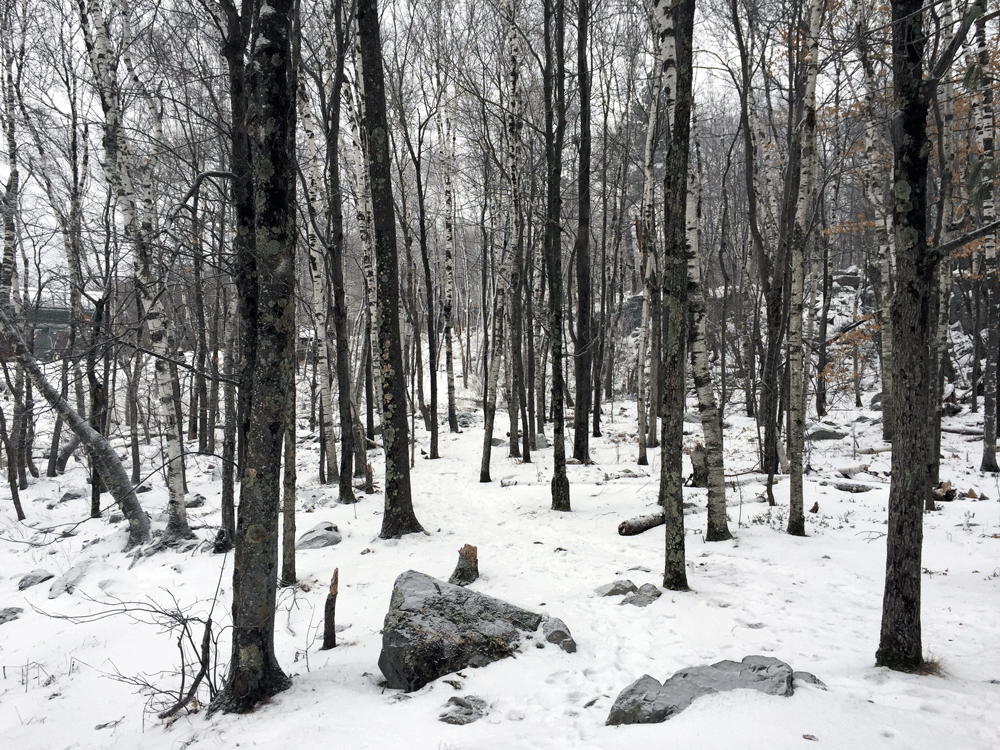 Park at the top and head on the the blue or green trail, making use of stone stairs constructed by the Civilian Conservation Corp in the 1930s.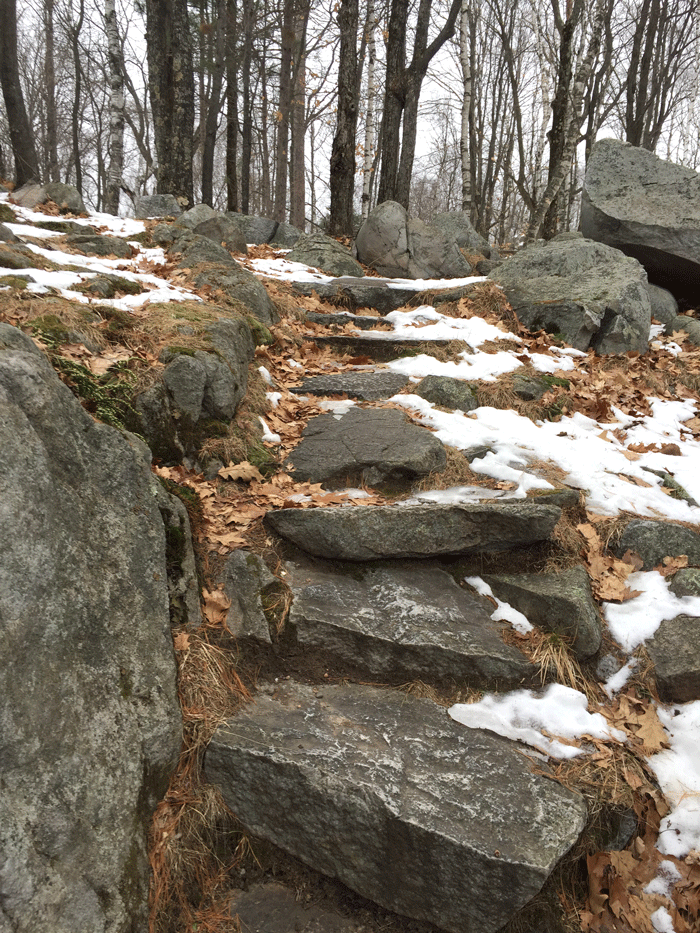 Along the way, you'll be treated to an impressive glimpse of the city far below even without the observation tower, which closes in the winter.
The trails at the top aren't too difficult, but a little mobility is needed to meander across icy patches and over uneven surfaces.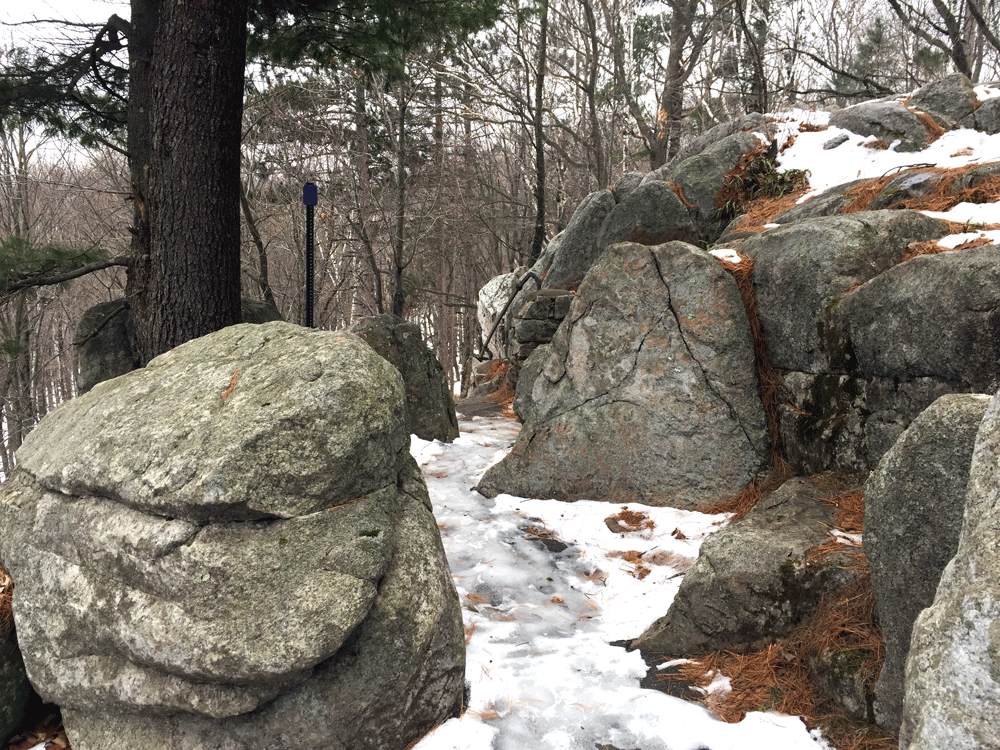 Follow the markers to stay on the path, and pause to admire the scenery which rises up seemingly out of nowhere.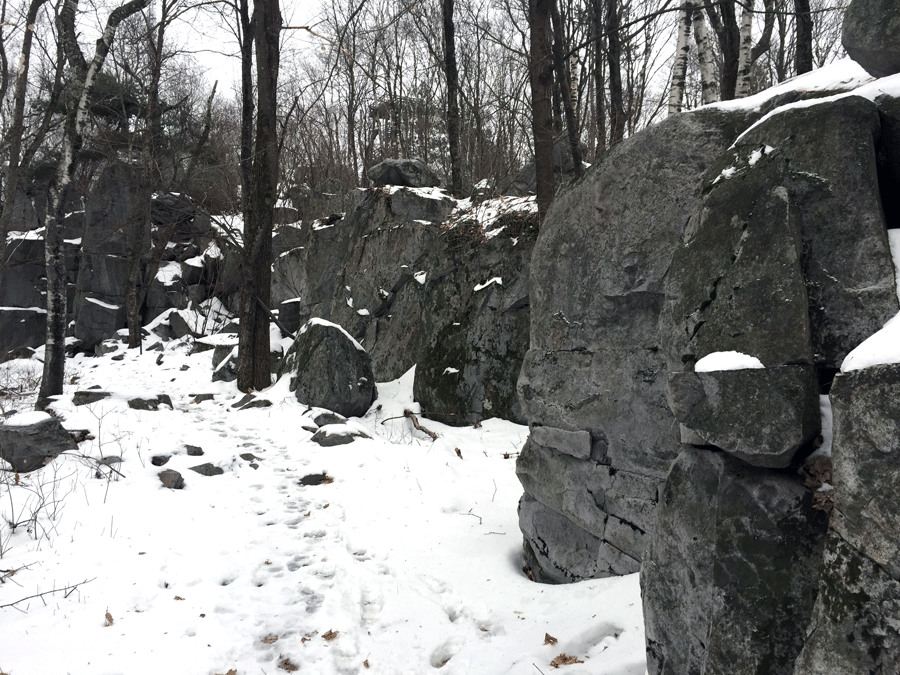 Even without a snowy winter, the area is dusted with manufactured snow from the Granite Peak Ski Area. True Wisconsinites can spot the difference – the "fake" snow doesn't crunch and it feels a little like you're walking on flour.
If you're into a long hike, try a few of the longer trails. Once at the top, take in the view – you'll never get enough of it.
A map can be found at the DNR website. Rib Mountain State Park is located at 4200 Park Road, Wausau.