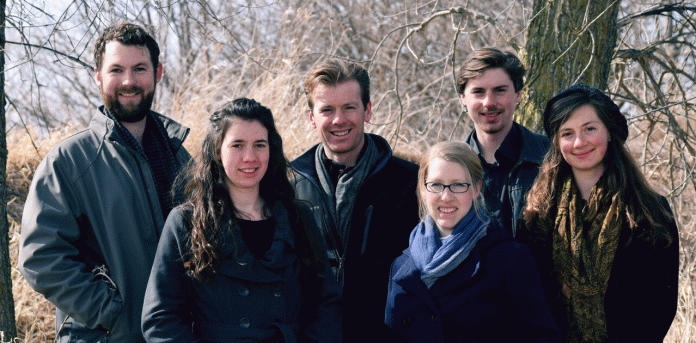 Explore – The community volunteerism and generosity of Bill and Linda Bauer are legendary to the village of Spencer and the surrounding area. For more than three decades they have gifted time, energy and resources to the many groups and projects they hold dear.
Fifteen years ago the Bauers joined the Marshfield Hoedowners Square Dance Club in order to get more exercise and social time. What began as a weekly night out, turned into a passion that eventually took them to the National Square Dance Convention in Des Moines in June 2016. It was there they were first introduced to square-dance callers Noah, Lincoln and Jed Siegmann as each added their patter, singing calls and tips to the non-stop swirling skirts and clapping hands that accompany these events. During one unusually poignant number, Linda recalls that "you could have heard a pin drop as the three lads sang, even though hundreds of squares continued to dance."
Fast-forward to the Wisconsin State Square Dance Convention held in Marshfield this past August. With the Wisconsin roots of these Siegmann brothers, it was just natural that they be invited to call and perform at this event. In addition, they and their family provided an inspirational hour on the Sunday morning of the weekend convention.
What began as Dan and Paula Siegmann and their eight children touring with a repertoire of Christian bluegrass and southern gospel music has more recently morphed into five siblings and one life-long friend doing the same. While intimately bound to their organic farm in Rubicon, The Siegmann Family regularly crisscrosses the state and beyond sharing their love of music and strong faith with everyone they meet.
The tight harmonies of these gifted singers are accompanied by equally impressive guitar, fiddle, banjo, bass, keyboard and cajon skills. From bluegrass to a cappella and gospel, The Siegmann Family has everything you might want from a Sunday matinee. They'll be coming to the Tack in Spencer on January 27 at 2:00 PM.
When asked why they wished to sponsor this performance at the Tack, Linda commented, "We wanted to share this marvelously talented group with all our friends and neighbors in Central Wisconsin!" Indeed, The Siegmann Family has been called "one of Wisconsin's best kept secrets." Come and find out why. We doubt you'll be disappointed!
For more information, visit lucilletackcenter.com or call 715.659.4499. This performance is sponsored through the generosity of Bill and Linda Bauer.