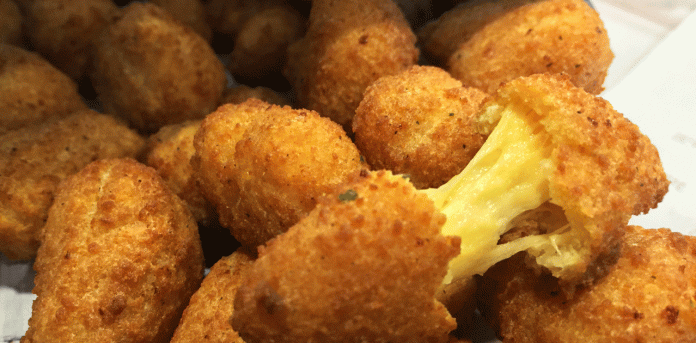 National Cheese Curd Day Celebrated During October
Fans of cheese curds will want to celebrate National Cheese Curd Day, a holiday which takes place October 15 as declared by Culver's restaurant.
With 17.7 million orders of cheese curds served by Culver's in 2015 alone, the side order proves to be a popular choice for those wanting to get a taste of Wisconsin's bestselling cheese. What customers may not know, however, is that every single curd comes from a plant located in the heart of dairy country, in Stanley, Wisconsin.
LaGrander's Hillside Dairy is a family-owned plant that's been supplying Culver's with unaged, yellow and white cheddar cheese curds for about fifteen years. Since not many plants make frozen cheese curds, LaGrander's name popped up.
"We got into the bulk frozen curd business when another manufacturer offered the business to us," said Ryan LaGrander, a third-generation owner and manager of the dairy. "When we started supplying the frozen curds to the breader, Culver's was one of the customers that was buying them."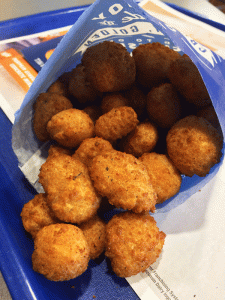 He estimates that 30-40% of their cheese curd production gets shipped to Culver's, or five million pounds annually.
The cheese is made fresh daily with state-sourced milk, the majority of which comes from a 50-mile radius. "We use high quality milk supplied from local family farms," said LaGrander. "The foundation for good cheese is quality milk."
The freezing part of the process begins when the curds are pushed off the draining table onto a conveyer belt, which runs through a blast freezer in a process called IQF, or Individual Quick Freezing, which allows the cheese to keep its color and flavor. After spending about twenty minutes in temperatures of forty below zero, the curds do a standard safety check through a metal detector and are then packed into boxes.
All of LaGrander's cheese is produced by a Master Cheesemaker. The advanced certification program requires at least ten years of cheese-making experience, a three-year apprenticeship, and passage of a rigorous written examination.
Today, the third generation of LaGranders carry on a family tradition that began with Ryan's grandfather, Dan LaGrander.
"My grandfather was a cheesemaker in the Marshfield area," LaGrander said. His grandfather worked at local plants and later used the knowledge gained from that experience to begin his own business in 1960 with his wife, Lorraine.
"They started out making Muenster and Brick, and moved to American, Cheddar, and Monterey Jack," LaGrander said. "We did that for quite a while. My parents took over in the early '90s, and we added the bulk frozen curds."
Anyone can get a taste of the final product at Culver's restaurants. Customers receive a special code with any order of cheese curds, which can then be used to enter sweepstakes to win cheese curds for a year as the grand prize. The sweepstakes run until Oct. 29.