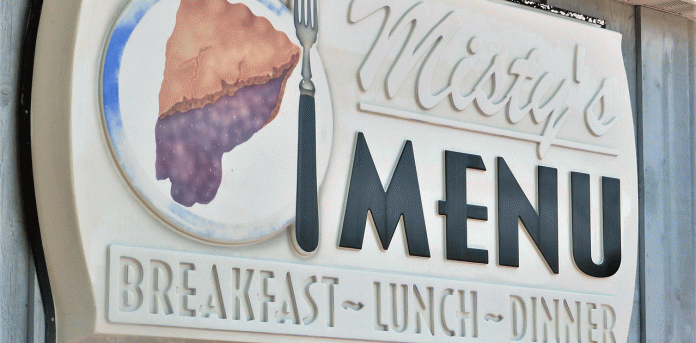 Misty's Menu Offers Home-Style Cooking to Central Wisconsin Residents
A local favorite, Misty's Menu delivers satisfying home-style cooking in a relaxed atmosphere with a touch of nostalgia. The prices are reasonable enough to make this a regular stop. Sit old-style at the counter or at the booths and tables while catching up with old friends or getting a quick lunch during the week.
Misty's serves breakfast, lunch, and dinner (until 2 p.m. and Friday until 8 p.m.). The breakfast, voted best in the area, is available all day for good reason. The fare is extensive and some dishes to get your mouth watering include the eggs benedict, hash browns with sausage, gravy and eggs, corned beef hash and eggs, and breakfast sandwiches.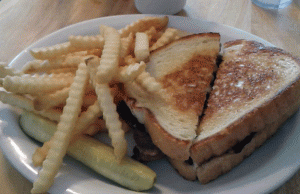 Or, try the popular Brewer's skillet every weekend during the baseball season. There are also blueberry pancakes, three meat skillet on a bed of hash browns, three-egg omelets (ten kinds!), and jumbo cinnamon rolls. Pair it with a cup of delicious hot coffee.
For lunch, get the sandwich of the week or choose one from the wide selection, like the Philly steak. There's specialty burgers and melts like Texas barbeque, prime rib, bacon mac & cheese, or turkey cranberry. The dinner menu is full of meaty dishes like the mushroom steak with fried onions and swiss cheese, liver and onions, chicken, ham, and the shrimp basket.
Kids get their own menu choices too. The menu includes favorites like grilled cheese, hamburger, and small breakfast items.
On a cold day, warm up with homemade soup and chili or pair a bowl with one of the salads. Spicy beef, onions, black olives, tomatoes, and cheese over tortilla strips make the taco salad. For a refreshing meal, get the tropical fruit salad with cottage cheese and English muffin, which uses in-season fruit.
The Friday night fish fry (also voted best) includes an all-you-can-eat Alaskan pollack, baked and fried cod, shrimp and fish, all served with coleslaw and choice of potato.
Finish off with a piece of Brian's homemade pie with a scoop of ice cream, or take a piece (or a whole pie!) home for later. There's also cheesecake, sundaes, and root beer float for dessert, if you can spare room.
Hours:
Sat-Thurs.: 6 a.m.-2 p.m.
Fri.: 6 a.m.-8 p.m.
9041 State Highway 13 S
Wisconsin Rapids, Wisconsin
Call (715) 325-2330