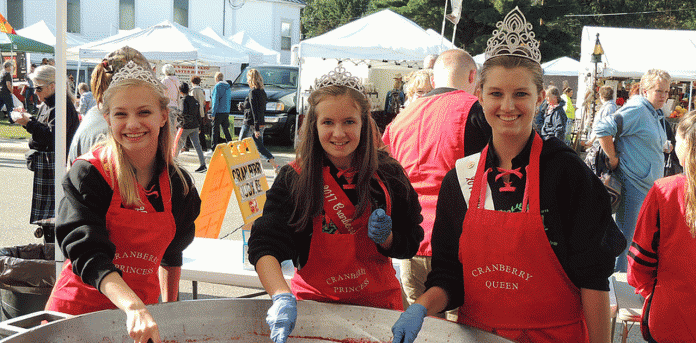 Popular Cranberry Festival a Long-Standing Tradition
The popular Warrens Cranberry Festival (Cranfest) is celebrating its 45th year from September 22-24.
Held in the "Cranberry Capital of Wisconsin," the small village of Warrens in Monroe County, Canfest offers a full weekend of fun for 140,000 visitors each year. Shop from 1,300 booths that stretch over three miles, compete in contests, meet the festival royals, tour a cranberry marsh, and watch the marching bands in the parade on Sunday.
The shopping booths include plenty of unusual works of art in 850 booths, pottery and antiques, farmers market booths for fall produce, and 100 food vendors.
Try cranberries delights like the cranberry cream puff, pancakes with cranberry syrup, and deep-fried cranberries on a stick. There's also the traditional "cranberries jubilee," which attracts long lines for those wanting to get a taste of the homemade mixture served warm over ice cream on Friday and Saturday.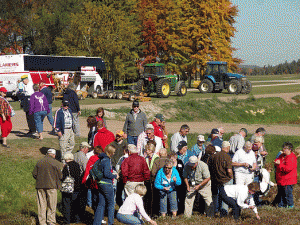 Also find ethnic foods, a fish fry and chicken dinner on Friday, and a steak dinner on Saturday. Pancake breakfasts with cranberry syrup occur all three days from 6-11 a.m. at the Queen of Apostles Parish.
Get close and personal with a cranberry marsh and learn about its history in the area. Tours are volunteer-run with some families participating for generations. Tickets, $6 for adults and $4 for children ages 4-11, are available for purchase on Friday or Saturday, and often sell out before noon.
Check out the various contests, including photography, 2018 festival button design, quilts, and pie eating. There's plenty of other entertainment, like singing, dancing, and more. Meet this year's Festival Royalty, Queen Mackenzie Myers and princesses Lindsay Murdock and Stevie Peterson.
Show hours are at 7 a.m.-6 p.m. each day. Find the schedule of events here.