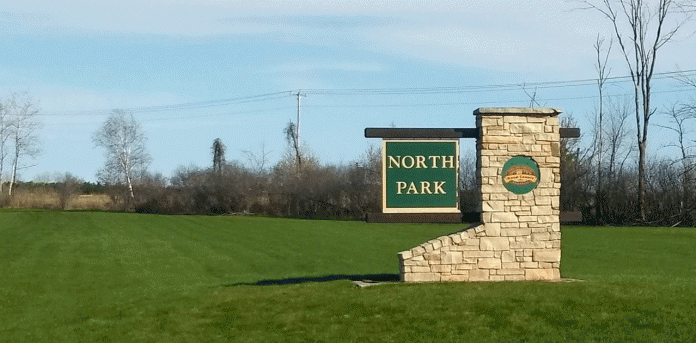 North Wood County Park – Near Marshfield, Wisconsin
Explored By Malachi David
Spring has sprung, which means it is time to start enjoying the weather and all of your favorite outdoor activities! Whether you're into camping, fishing, hiking, biking, or enjoying nature, central Wisconsin is sure to have something for you! Focus on Marshfield will be taking a look at some of these places and what they have to offer.
A trip on County Highway A will take you to our first destination: North Wood County Park.
North Wood County Park is just a few minutes outside of Marshfield, but offers everything you could want in a day trip or a weekend away.
If you are looking for just a day trip, North Wood County Park has plenty of areas for you to cook out. There is also an area set aside with a small beach and swimming area. The swimming area is marked with buoys for safety and offers a changing house and playground close by.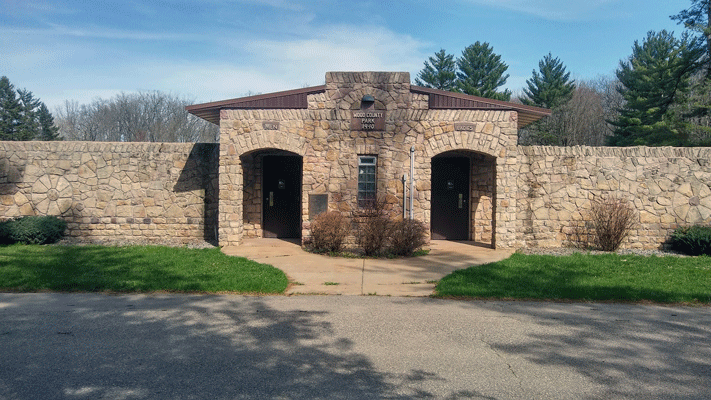 A walk up the trail from the beach takes you to the most notable attraction at North Wood County Park. You will find the 225-foot suspension bridge that crosses over Lake Kaunewinne. This provides an experience that can be either enjoyable or unnerving. The bridge shakes and sways with each step as you cross!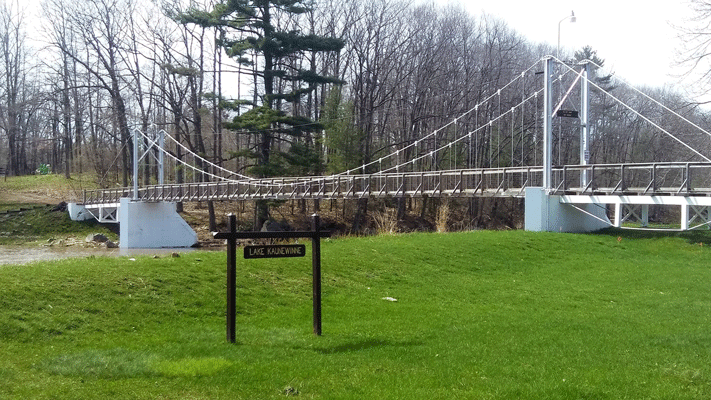 North Wood County Park also boasts one of the most popular disc golf courses in the area. The course is considered an 18-hole course, but also has two bonus holes. Many of the holes also have two different tee boxes for players of different skill levels. The course presents players with different levels of difficulty as some holes are wide open, others are in the trees, and depending on how comfortable you are with your game, one even goes over the water.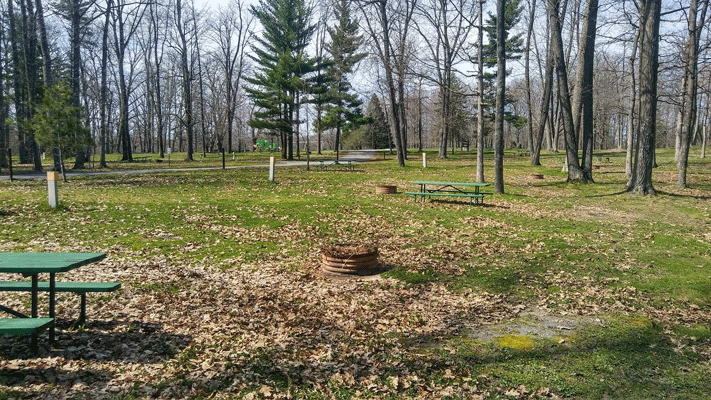 If you are looking for a weekend trip, don't worry! North Wood County Park is equipped with 99 campsites as well. 78 of the sites have electricity. If roughing it is more your style, there are 21 sites that are electricity free. Non-electric sites cost $18/night, while electric sites are $23/night.
For more information on the park or to make camping reservations visit the park's website.