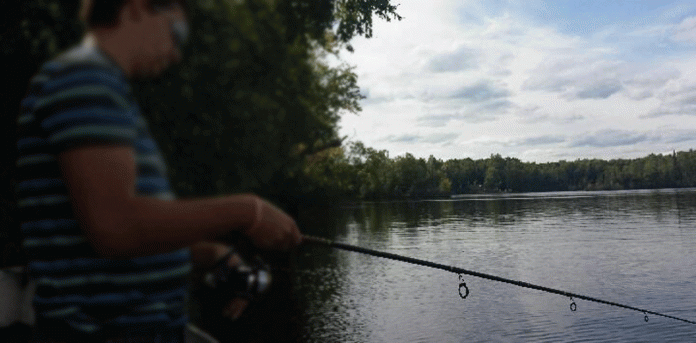 Central Wisconsin Fishing
Explored by Malachi David
The first Saturday in May marks the official opening of fishing season around Wisconsin. As you prepare this week, you may wonder where you should try and fish. Central Wisconsin has many different places to offer, from ponds and lakes to rivers and flowages. Each spot has something to offer whether you are looking for quick and easy family fishing or the big game fish.
Hamus Nature Preserve and Recreation Area
One of the newer areas in Marshfield features a pond with some very hungry fish. This may not be an ideal spot for an avid fisherman, but it is a great spot to take little ones. The pond is catch and release only, which also helps to teach the importance of preservation of fishing population. The pond is filled with various panfish and is sure to provide some excitement for the family.
Big Eau Pleine
The Big Eau Pleine is one of the larger areas to fish in Central Wisconsin. The waters begin a little bit east of Stratford, and runs all the way past Mosinee. The Big Eau Pleine County Park is a popular spot for shore fishing, but many prefer the use of boats on this water to really track down the trophy fish. The Big Eau Pleine has a good walleye and pike population, while also having musky and bass present.
Wisconsin Rapids Flowage
The Flowage is another popular spot for trophy type fish. There are two boat landings to access this water. Smallmouth bass and walleye are some of the most prevalent fish here, while musky, pike, panfish, and catfish can also be caught.
Mondeaux Flowage
Mondeaux Flowage is about 25 minutes past Medford. There are options for both shore and boat fishing. There are many spots throughout the water that have lily pads and stumps in the water that are home to panfish, bass, and crappies. There is also a pike population. The use of boats is much easier earlier on in the season, as the grass and lily pads grow up midsummer.
If you have not purchased your fishing license for this year, you can do so by stopping in at one of these places in Marshfield:
Walmart
Fleet Farm
Bullseye Sports Shop LLC