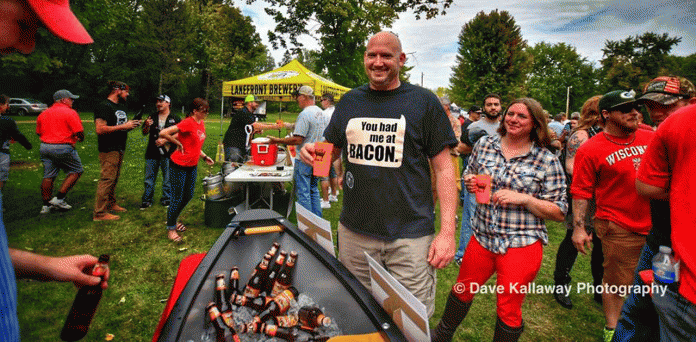 If you like beer and bacon, Wausau's Beer & Bacon Festival is the perfect match.
The festival returns for a second year on Sat. Sept. 23 from 1-4:30 p.m. Tickets to the 21+ event are $35 through Friday or $40 on the day. They include a commemorative mug and access to over 150 types of beer and twelve bacon stations, plus a performance by Spicy Tie Band. Tickets for designated drivers are available for $15 at the gate.
Organizers weren't sure what to expect last year with the new festival, said Sara Hujar, Executive Director of Wausau Events.
"We knew we had a winning combo with beer and bacon, but it's always a toss up on how things will pan out with new events. We were beyond speechless with how incredible the day turned out," she said. "The beer was flowing, the bacon was delicious, Spicy Tie Band was keeping everyone entertained, and just everything came together to create an experience I think everyone in attendance will remember forever."
So why should people check out the event?
"Beer. Bacon. Spicy Tie Band. Need I say more?" Hujar said.