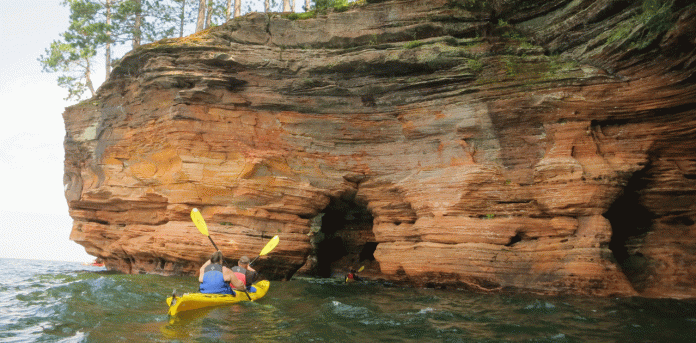 Travel Writer Kevin Revolinski Behind Outdoor Guidebooks
Author Kevin Revolinski is the author of Wisconsin guidebooks like Wisconsin's Best Beer Guide, 60 Hikes Within 60 Miles: Madison, Paddling Wisconsin, and numerous others. Before catching the travel bug in his twenties that would lead to visits to seventy countries and residencies in five, Revolinski spent his entire childhood right in Marshfield.
"It's quite the contrast to traveling to 70+ countries and living abroad and such, but I wouldn't trade it for anything. I really enjoyed growing up in Marshfield," said Revolinski, who now divides his time between Madison and Bangkok, Thailand. "From a kid's perspective, there was just a lot of things to explore in our neighborhoods. You had to be creative I think to have fun. I hear of people who grow up in the big cities and it just doesn't seem interesting to me."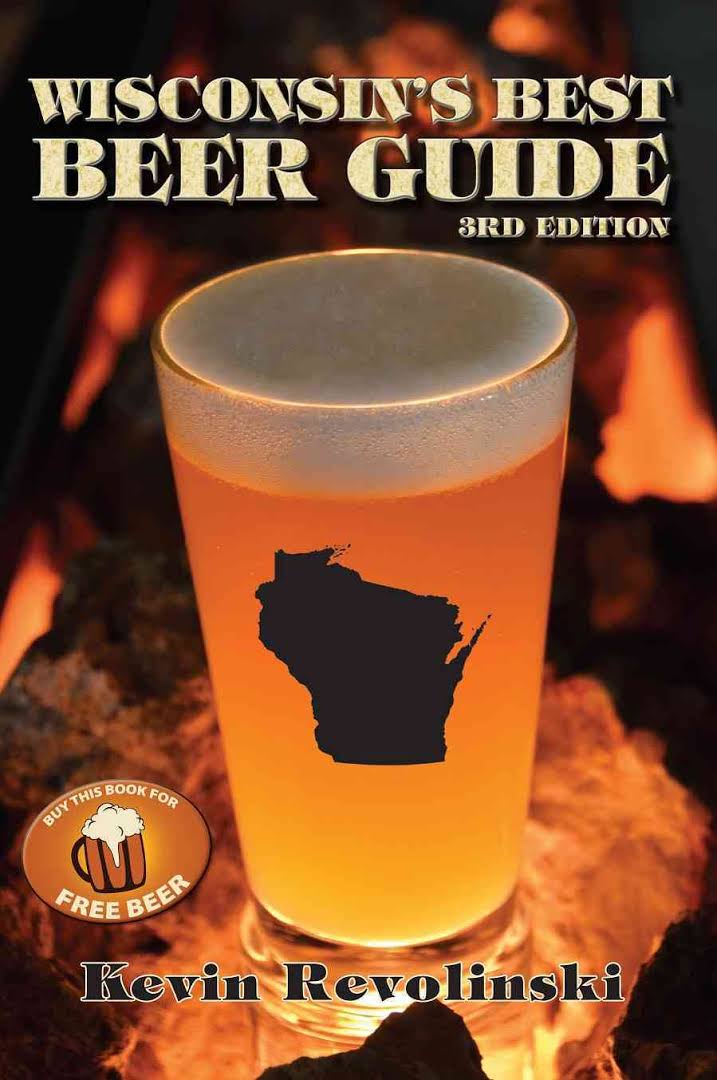 Despite what might be expected from a seasoned traveler, in his youth Revolinski never traveled far beyond the state's borders or studied abroad in college. "I was always afraid I was going to miss something at home," he explained. "I just enjoyed my friends and time in Marshfield so much, I didn't want to leave."
A few years after graduating St. Norbert College in De Pere, he obtained a passport in the early '90s and took a volunteer trip to Mexico. Later, he went for a teaching license but discovered there were no full-time jobs available in Wisconsin. "I thought, I need to find a job!" Revolinski recalled. "I spent all this money getting a license."
He ended up seeking a job posting at the UW-Madison Student Center and an advertisement for an overseas job fair for educators at the University of Northern Iowa caught his eye. It would be a turning point in his life.
Teaching English abroad was an option, with a few hang-ups. "Most schools abroad are looking for master's degrees and language skills, and I had none of these things," Revolinski said.
Even without these qualifications, four schools sought an interview. "I went there hoping it would be a Spanish-speaking country because I had a little bit of Spanish in school," he said. "I remember my mother before I went down there saying, 'You know, I have a coworker whose son teaches in Istanbul.' I told her, 'C'mon mom, I'd never work in Turkey!'
"And the one interview that came through for me was Turkey."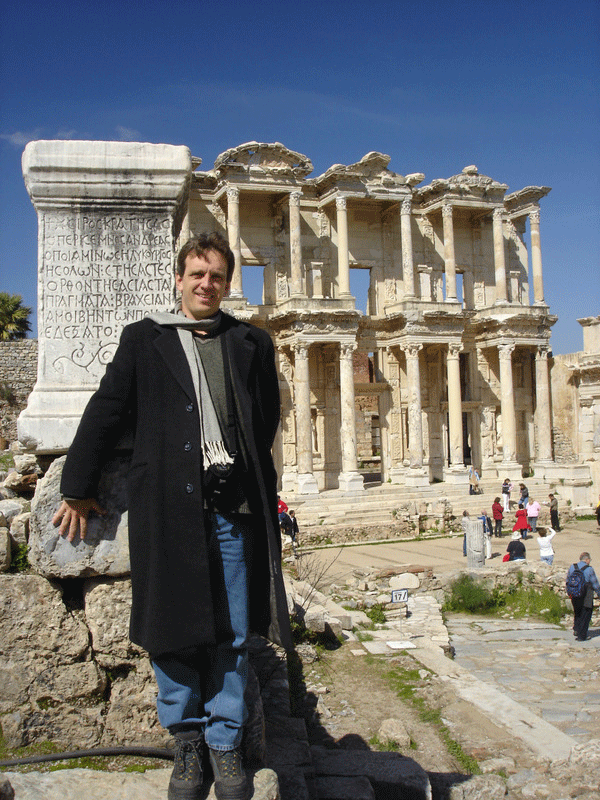 Revolinski would later detail his year teaching English abroad in his memoir, The Yogurt Man Cometh, which is based on the emails he sent to family and friends. "It was so enjoyable and mesmerizing, even on a day-to-day basis when going to the store and buying bread was an adventure," he said. "[Going abroad] made me realize how easy it is and how everything is possible."
That attitude made it easier to move to Guatemala after three years of teaching in Illinois and Texas. "I sold my used car down in Houston where I was teaching and moved to Guatemala for a year because I realized that it's not a big deal. People do it all the time," he explained. "It's just not as intimidating as I thought in the beginning. It became easy for me to just pack it up, open a newspaper and look for an apartment to rent, just like that."
The year in Guatemala was the start of taking writing seriously. Later he was drawn back into teaching abroad the next three years, this time in Panama and Italy. In 2004, Revolinski quit teaching for good and settled into freelance travel writing.
"I found out quite quickly that all my efforts to do something exotic – climb a volcano or scuba dive in some faraway place – didn't sell when I pitched them," he said. As it turned out, stories on his home state of Wisconsin were in far greater demand.
While he had never before taken a great interest in outdoor adventure or craft beer, these topics would become his guidebook staples and areas of expertise in the coming years.
Wisconsin's Best Beer Guide, first released in 2006, is now heading into its fourth edition. "It was through that project that I realized beer was far more varied and far more delicious than what I had to drink in college," he said.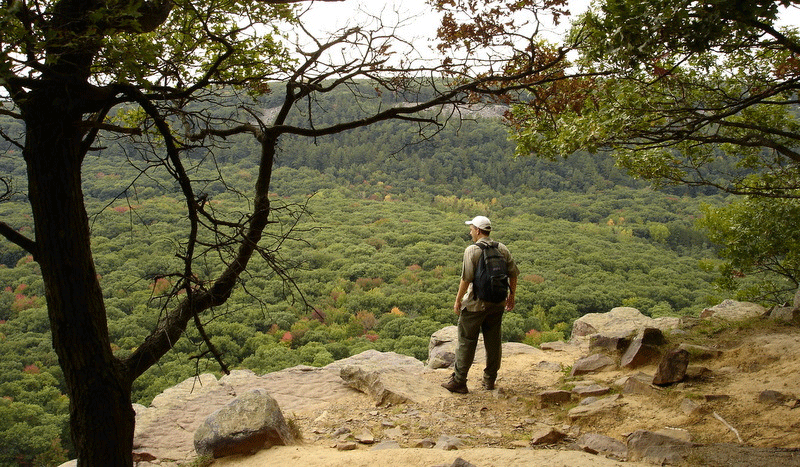 Revolinski continues to update his other guidebooks, traveling the state to test out the best hikes, camping spots, and paddling places in Wisconsin. As an outdoor guide, one of his favorite outdoor features are the segments making up the 1,000-mile Ice Age Trail, which runs through scenic areas of Wisconsin. Lake Superior country, where his grandparents lived, is another favorite.
Central Wisconsin has its own charm. "Anytime we go back to Marshfield, we go to Nasonville Dairy for the cheese curds," said Revolinski, who is also a fan of the Smoked Cheddar. "I always encourage people to see Jurustic Park and World's Largest Round Barn. They get a kick out of it."
As a seasoned traveler himself, Revolinski said travel doesn't have to drain the wallet. "There are ways to get abroad and explore the world without spending a whole lot of money." During a month-long trip to five European countries, Revolinski and his wife took advantage of couch surfing with friends, Airbnb and air miles. "For the flight and the entire month, food transport and taxes on those air miles, it was about $3,000 for two people to travel for a month through Europe," he said. "It was just an amazing, amazing trip."
Revolinski uses his international traveling experience to write tips for his blog, The Mad Traveler. "There's so many other people out there doing the same thing with different aspects of a journey, and if you sit down and do your research, you can sort these all out," he said. "It's all there in many cases, so it makes it a lot easier than it used to be."
Follow Revolinski via Twitter or visit TheMadTraveler.com. His guidebooks are available through Amazon.