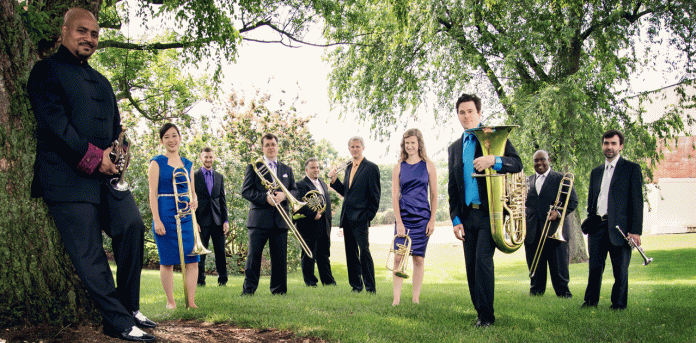 A BLAST OF BIG BRASS at the TACK
EXPLORE – In a program that highlights great music from a wide variety of genres, the Rodney Marsalis Philadelphia Big Brass (RMPBB) will offer a concert with something for nearly every musical taste on Saturday, March 17 at Spencer's LuCille Tack Center for the Arts beginning at 7:30 p.m.
During the performance, which effortlessly combines classical, swing, New Orleans and straight ahead jazz, the ten musicians will enable the audience to make an emotional connection to the music, a connection that leaves everyone feeling uplifted and joyous.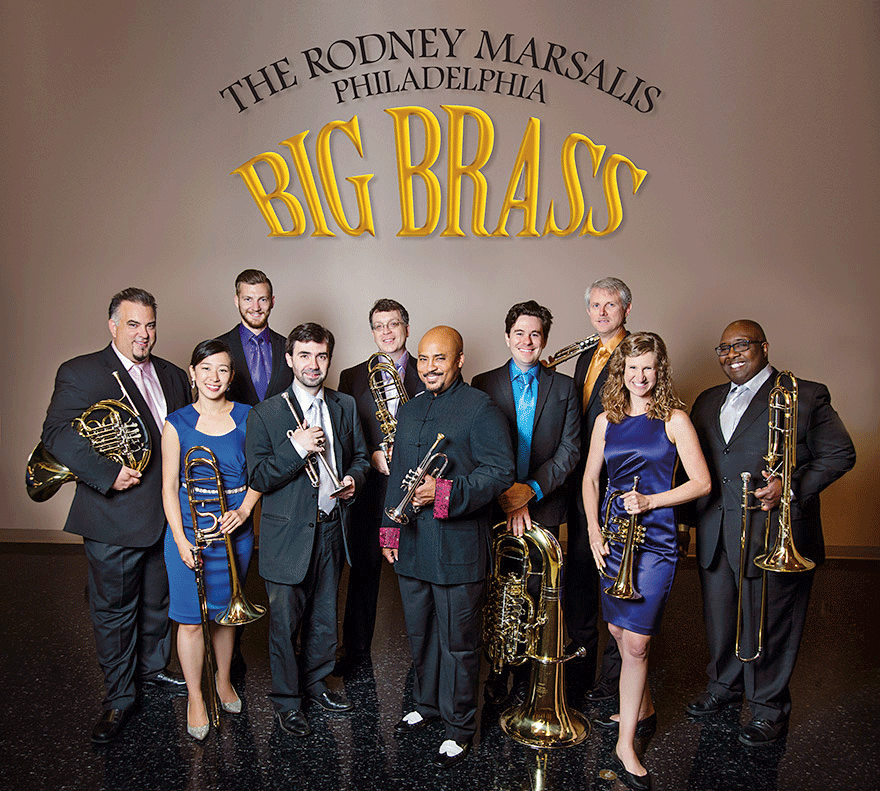 The charismatic group, whose membership reflects the diversity of American culture, is dedicated to the notion that music is a gift to be enjoyed by everyone. This absolute dream team of virtuoso brass players has appeared both individually and together on the world's most prominent stages and with some of the world's most distinguished ensembles.  They are committed to interacting with audience members during and after the show and to reaching out to our planet's youth, inspiring them to strive for their dreams.
The sound of leader Rodney Marsalis' trumpet has reverberated throughout the world. He began his musical studies at the age of six, taking lessons from his cousin Wynton. A graduate of the Curtis Institute of Music, Rodney has performed as a soloist, as well as principal trumpet, with orchestras across the globe. He has more than 30 recordings to his credit and continues to play and teach in the United States and abroad.  The ensemble bearing his name celebrates the unity of the human spirit through music.
If you enjoy the brilliance of big brass, if you value excellence and appreciate rubbing elbows with a "big name" in an intimate setting, you will not want to miss this stellar performance at the Tack. The sounds, the experience, the joy will be remembered long after the curtain closes.
This event is sponsored in part by the generosity of Bill & Linda Bauer, Progressive Travel, Randy & Diane Veale, Wisconsin Public Radio and the Wisconsin Arts Board.
Tickets are available online at lucilletackcenter.com or by calling the Box Office at 715-659-4499. Tickets can also be purchased in person by accessing the Box Office at 300 School Street using Door #22 on Wednesdays and Fridays from 10 a.m. to 4 p.m.