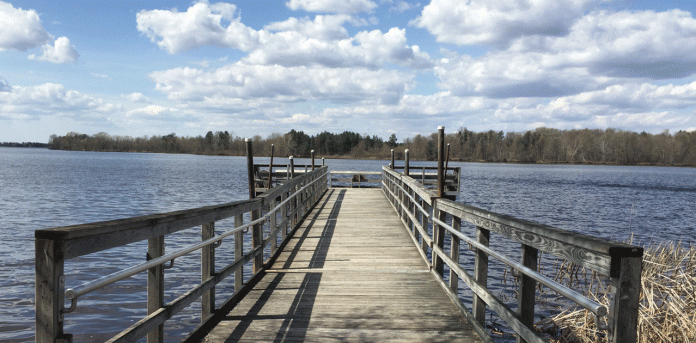 Located in Juneau County, Buckhorn State Park includes shoreline from both the Wisconsin and Yellow Rivers. Together with two neighboring wildlife areas, the park spans 8,000 acres.
The disability-friendly park is a spot for camping, swimming, hiking on 6.5 miles of trails, bicycling, and kayaking/canoeing. Fish at the shoreline, at the pier, or at the kids fishing pond. Poles and tackle boxes are available at the park office. In the wintertime, visitors can snowshoe and ski on the flat terrain.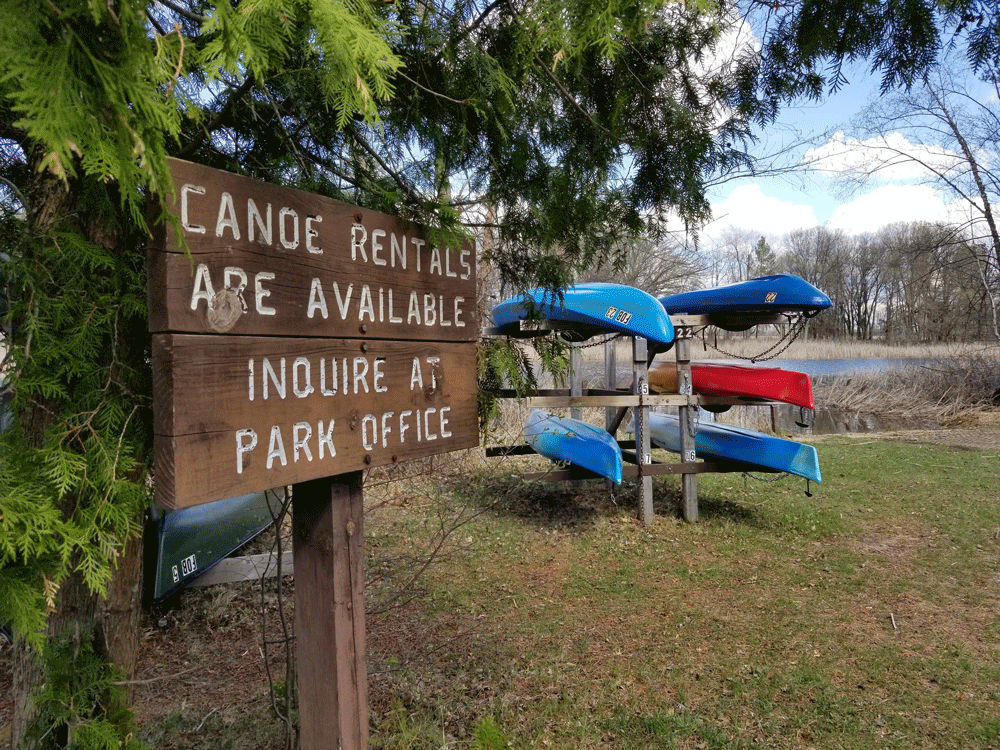 Kayak and canoe rentals, including 2-person kayaks, are available from two hours to overnight. A self-guided trail will help canoeists learn more about the wetlands. Bike rentals are available for half or full days.
Equipment can be checked out for free at the park office, including a GPS unit, volleyball, fishing pole and tackle, horseshoes, compass, field guide, and kids backpacks. Kid-friendly Park Packs include tools for exploring, story books, activity sheets, bug boxes, magnifying lense, "treevial" Pursuit game, and field guides.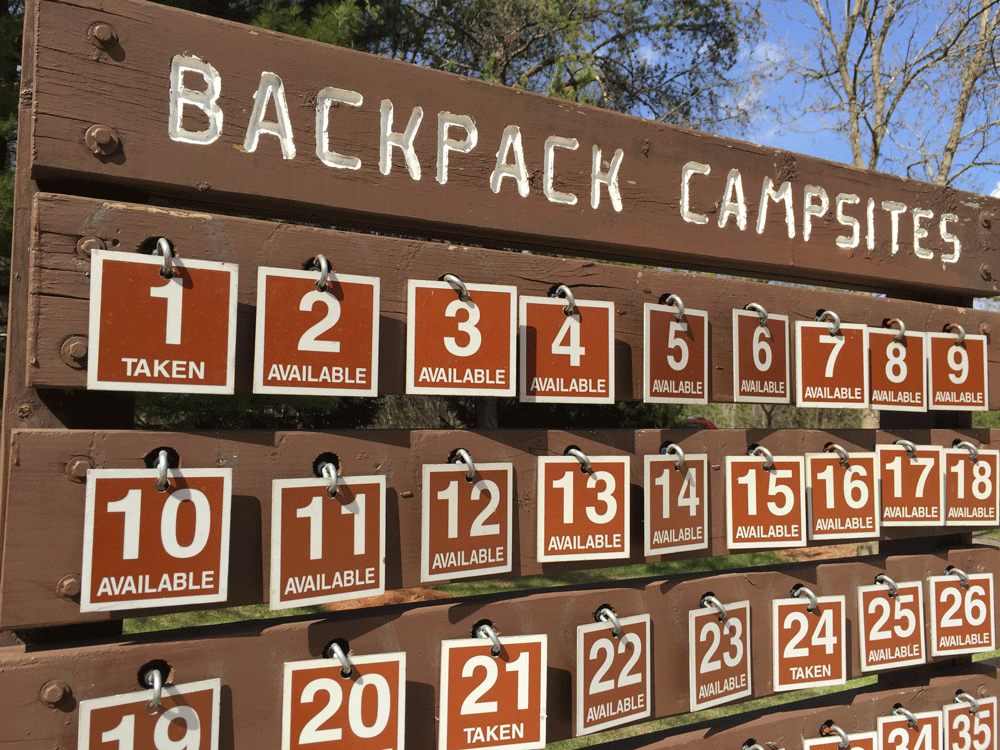 Kids can also ask for a Wisconsin Explorers booklet for nature activities, scavenger hunts, games, hikes, and crafts to help the family explore. Earn a collectable state symbol patch by completing the requirements in the booklet.
Buckhorn State Park is home to a Ranger Rick's Geocache Trail. Ask staff how to find the geocaches on the trail and solve the mystery.
Those with mobility impairments can make use of a beach wheelchair, custom kayak, sit-skis, and accessible camping sites.
Visit Buckhorn State Park at W8450 Buckhorn Park Ave.