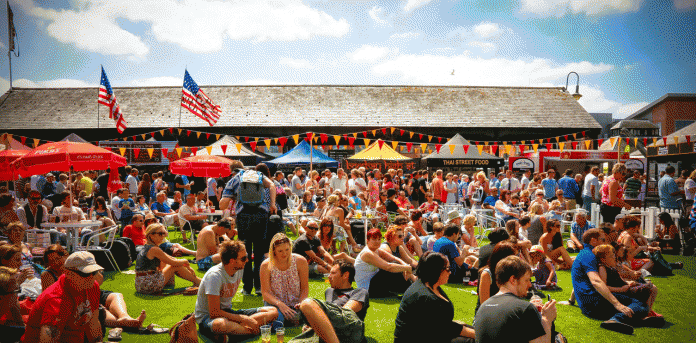 Event Features Family Friendly Activities, Rising Phoenix
The 3rd annual Rozellville Lions Summer Shindig returns Saturday, August 11 for another fun day of live music and family friendly activities. Last year, over 1,000 people came to enjoy the event and headline performer.
"The community is excited and looking forward to the event again this year. People have reached out via our Facebook page six months in advance to find out the date," said Laura Boudreau, organizer. Event planners were overwhelmed by the community support, including the 120 volunteers consisting of Lions members, local clubs, community members, and businesses.
There will be plenty to enjoy at the Shindig itself. From 10-3 p.m. enjoy craft/vendor, car, and tractor shows, a baggo tournament starting at 11 a.m., RC racing from 12-3 p.m., kids activities from 11-6 p.m., with fireworks at dusk. Live music starts at 10 a.m. and concludes with a performance by popular 70s/80s rock band, Rising Phoenix.
This year, the event will include new food and beverage items, such as a bloody Mary bar. The craft show will be outdoors, close to other attractions.
Each year, the Shindig brings together the community for a day of fun. "Being an organizer of the event is exciting and rewarding in itself, but we know the community is looking forward to our new performers ,and of course, the firework show!" said Boudreau. "Being a smaller community, this event creates togetherness and draws families in with our free activities."
Performances:
Hayes Boys from 10am to 1pm
Elvis from 1pm to 2:30pm
Dustin Reuter from 2:30pm to 4:30pm
The Mudd Brothers from 4:30pm to 7:30pm
Rising Phoenix from 7:30pm to 11:30pm
About the Rozellville Lions:
The Rozellville Lions members do whatever is needed to help our local communities. Everywhere we work, we make friends. From children who need eyeglasses, to seniors who don't have enough to eat or assisting families going through a hardship.
The Rozellville Lions commits to yearly events such as a 9 Pin Tap Bowling Tournament, pancake breakfast, fruit baskets, supporting the Rosholt Lions Camp, Youth and Teen Softball leagues, Halloween Bash, Pictures with Santa, Java Club, Delivery of Eye Transplants, and Medical Equipment for use.