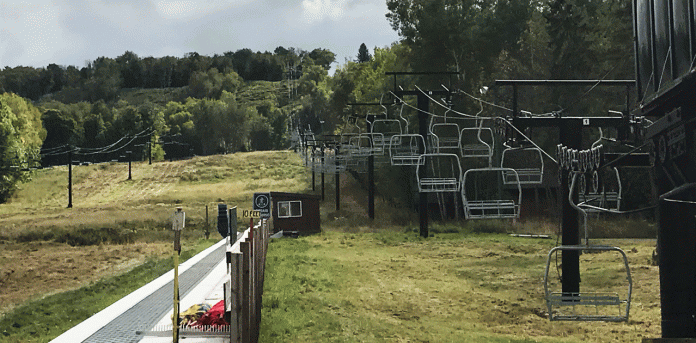 Take a Ride Through the Fall Colors
Though Rib Mountain's chairlift is known for skiing in the winter, it's also a great way to see the fall colors every year.
Catch a chairlift ride at Granite Peak on the weekends in Wausau. Sit back and relax in the wide seats as the lift slowly ascends up the mountain, and admire the view from the high altitude.
Trips are $11 a person, and can be paid by cash or check. All children 12 and under must be accompanied by an adult. Ages 3-5 are free, and children under 3 are not allowed. The lifts operate Saturday and Sunday from 11-5 depending on weather until the weekend of Oct. 14-15.
Admittance covers one round trip, but it's also possible to get off at the top and make a day of exploring Rib Mountain itself adjacent to the ski area. Travel 13 miles of hiking trails and discover North America's oldest rocks in the rock formations. Check out the 60 foot tower for a vista of the Wisconsin River Valley.
The concession stand is open through the fall color season from 11-5. Stop by for a souvenir or some food to fortify you for discovery.
Granite Peak
3605 N. Mountain Road
Wausau, WI 54401
715.845.2846