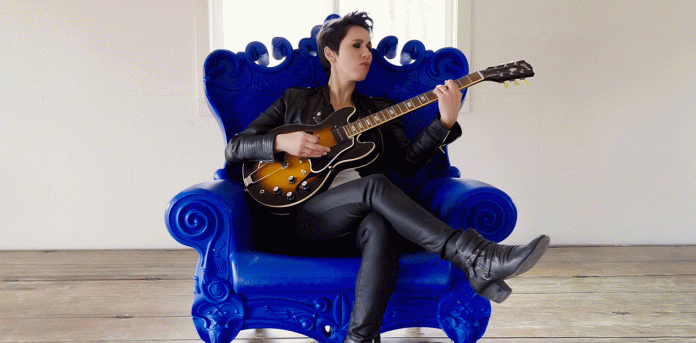 With her signature style of Latin folk-pop, Gina Chavez takes audiences on a high-energy journey through the Americas, blending the passionate sounds and rhythms of the region with tension and grace. Backed by a talented four-piece band, her current tour crisscrosses the country from New York's Lincoln Center to Salt Lake City, Santa Fe and Boston, stopping for a highly anticipated appearance at Spencer's LuCille Tack Center on Saturday, February 9 at 7:30 p.m.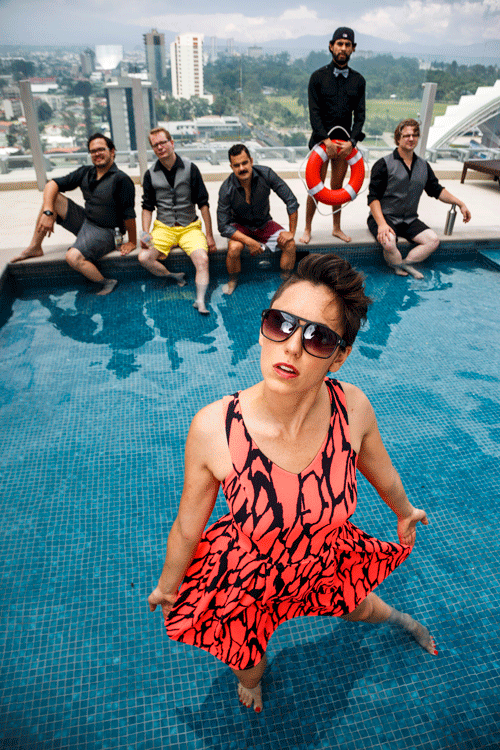 With a father of Mexican descent and a mother with Swiss-German ancestry, Chavez' desire to explore her roots didn't blossom until young adulthood. She grew up in Austin, Texas listening to Michael Jackson, Little Richard and Lyle Lovett. Her father loved Elvis, 1957 Chevys and the oldies. About the only Spanish word she remembers hearing in the house was "tortilla," she jokes.
Everything changed for Chavez when, as a University of Texas journalism student, she studied abroad in Argentina. At a busy restaurant one night, folk music from the mountains of Northwest Argentina stirred something within her and she felt nudged on a journey to discover her Latin roots. How fitting that her father had recently taught her how to play the guitar!
Several years later, a strong desire to serve a community in need inspired Chavez and her girlfriend, Jodi Granado, to volunteer for a Catholic mission program. They spent eight months teaching English to young women in a gang-dominated suburb of San Salvador and later founded Niñas Arriba, a college scholarship fund benefiting young Latinas.
Chavez' natural warmth makes it easy to see how the introspective musician could connect with teenage girls struggling through life in El Salvador and how her time with them was a key to her own journey of self-discovery. With bilingual songs about travel, heartache and crossing borders, Chavez offers a glimpse of the path she's been on to reconnect with her Latina roots and hopes her music can help bridge communities.
After being featured on NPR's "All Things Considered" and a 2015 Tiny Desk concert, an admirer of Chavez concluded, " If you don't know her already, I dare you to walk away and not become a fan." Warm up your weekend with Gina Chavez at the Tack. – Excerpted from an article by Nancy Flores in the Austin American-Stateman
This performance is sponsored in part by the generosity of: Safford Dental, Jeff & Carmen Schweiger, Randy & Diane Veale, Wisconsin Public Radio and Wisconsin Arts Board. For more information, visit lucilletackcenter.com or call 715.659.4499.