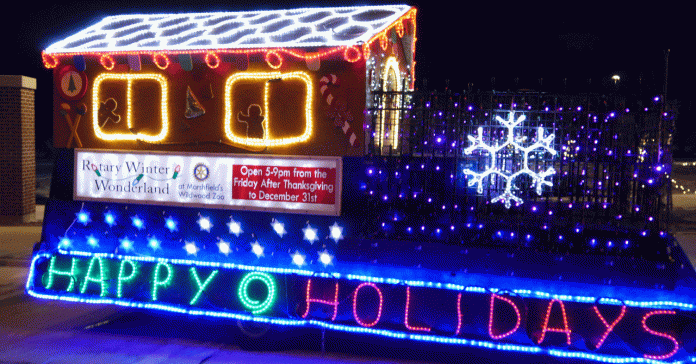 Celebrate the Holidays at Locations Across Central Wisconsin
The holiday season is underway! Check out the remaining holiday parades and celebrations in the area:
Wausau
The Wausau Holiday Parade was started in the early 1980s by the Wausau West Side Business Association. Today the parade is hosted by Wausau Events and draws over 3,000 attendees each year.
The parade route runs from Marathon Park all the way to the 400 block.
The Wausau Holiday Parade will take place on November 30 at 6:30 p.m. and will arrive Downtown by approximately 7:00 p.m. A tree lighting will take place on the 400 Block after the parade's completion with a chance to visit Santa with music, cookies, and hot chocolate.
Abbotsford
The 48th Annual Christmas Parade will be held on Saturday, December 1 from 7:30 – 9 p.m. Clowns will begin to make appearances on the streets of Abbotsford at 7:00 p.m. Santa and Mrs. Claus are guests.
Thorp
Thorp's 11th Annual Christmas Parade and Tree Lighting Ceremony will be held on Thursday, December 6 at 6:30 p.m. The Christmas Parade will take place in downtown Thorp and the Tree Lighting Ceremony will be held at Yellowstone Trail Park at 7 p.m.
Mosinee
Mosinee will host their Christmas Craft Show, Festival, and Parade beginning at 9 a.m. on Saturday, December 1 with a Pancake Breakfast featuring special guest, Santa, at the Mosinee High School. Also find 130 vendors from 9-3 p.m. Children and families can then have their picture taken with Santa for a minimal cost or for free if they bring their own camera. At 5:45 p.m. be sure to head to Downtown Mosinee with the city's mayor for the Annual Christmas Parade and Downtown Tree Lighting. The parade will start at 6:00 p.m.
Rudolph
No, not the reindeer… but there will be reindeer in attendance! Rudolph's Country Christmas will take place on Saturday, December 8. The day will feature food vendors, basket raffles, the Run Run Rudolph 5k, 100 outdoor craft vendors, ugly sweater contest, a parade (5:15), petting zoo, and collectible event postcards.