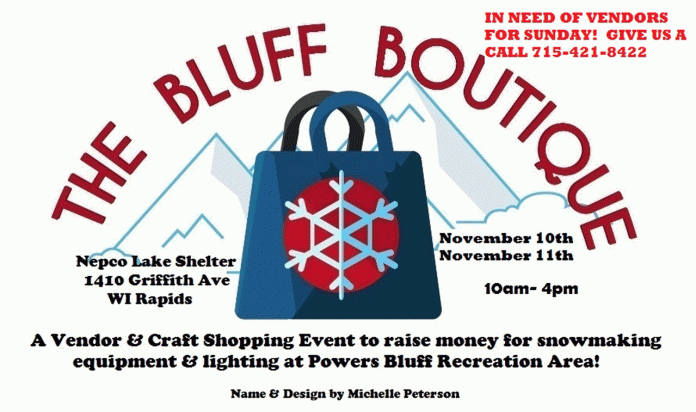 The Bluff Boutique returns on November 10-11 from 10-4 p.m. to raise money for snowmaking equipment and lighting at Powers Bluff Recreation Area. Held at Nepco Lake Shelter in Wisconsin Rapids, the event is still welcoming vendors to set up their crafts, particularly for Sunday.
The last event was held in March was was a great success, according to event organizers. Call the Wood County Parks & Forestry office at 715-421-8422 if interested. (Vendors Info)
Funds from the event will make the possibility of a longer tubing season, including hours during the dark winter evenings, closer to reality. The park is currently undergoing a 4-phase campaign to extend and improve outdoor recreation at the park.
For confirmed vendors, visit the Facebook event page at this link. Donate to the campaign at this link.