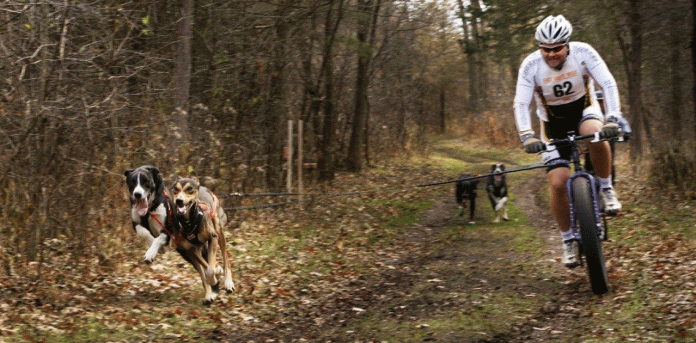 Dog Racing Uses Rigs, Bicycles, and Harnesses Across Short Distances
UPDATE: This event has been cancelled.
Dog racing isn't limited to the Iditarod. In fact, there are dog mushers throughout the Midwest United States, and Canada.
Join Willow Springs Garden for their 2017 Dryland Sled Dog Race managed by the Wisconsin Trailblazers Sled Dog Club on November 11 and 12. Mushers will compete over short, 1.5-2 mile distances using scooters, rigs, bicycles, and canicrossing (cross country running with a dog connected to a harness).
The event is kid-friendly and fun to watch as energetic dogs run along the route and pull their humans behind them. The number of dogs depends on the type of vehicle. Carts can be pulled by teams of six to eight dogs. Dogs can be greeted with permission by the owner.
The free event starts Saturday 9-4 p.m and runs 9-3 p.m. on Sunday. Concessions will be available. The temperature is projected to be near-freezing with a chance of snow, so dress warm!
Willow Springs Garden
5480 Hillcrest Drive
Wausau, WI 54403
Information: 715-536-6133